Hello!
Welcome to My Mind's Eye Holiday Blog Hop!
I wanted to start by telling you how much I love My Mind's Eye and their beautiful products. The layouts I made using their products are among some of my very favorites. Here's a recent favorite layout: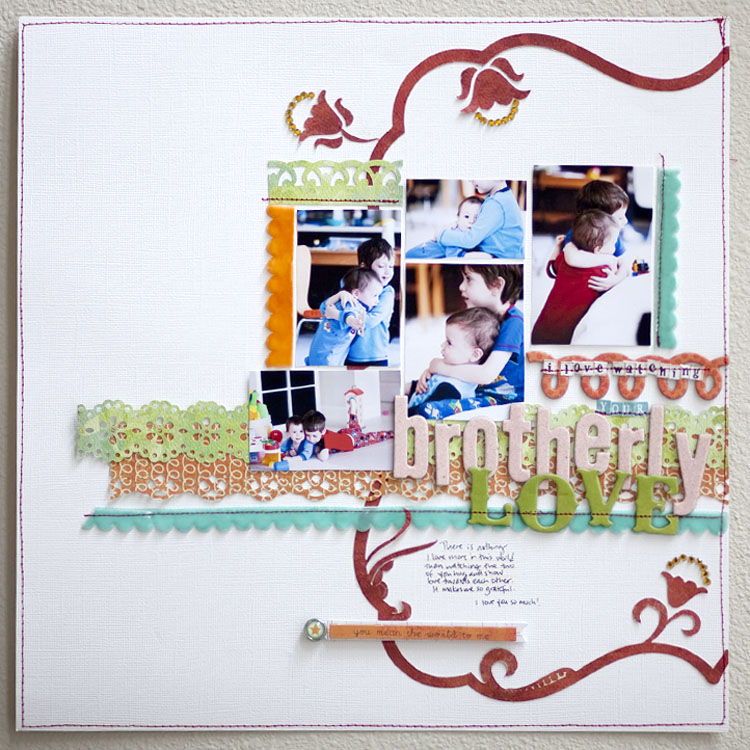 I just love the colors and patterns in their paper so much!!
Ok, I can go on and on about that for a long time and I know you're here for the blog hop so let's get on with it.
You special word is "MERRY".
If you've landed here from Tiffani's blog, you're going in the right order, if not, go back and start on the My Mind's Eye blog to ensure you can get the right phrase. Trisha Ladouceur is next on your list!!
For a chance to win Holly Jolly, I Believe and Union Square you can do one of two things:
1. Email Amber (amber@mymindseye.com) with all 12 words in the secret phrase.
2. Leave a comment. (My Mind's Eye will randomly draw one of our designer's blogs and choose a winner from their blog comments. So, the more comments you leave, the greater your chances of winning.)
The winner will be announced December 30th on the My Mind's Eye blog.
Good luck and Happy Holidays!!