Now that CHA is passed, I wanted to share some of my The Girls' Paperie work I made for the show.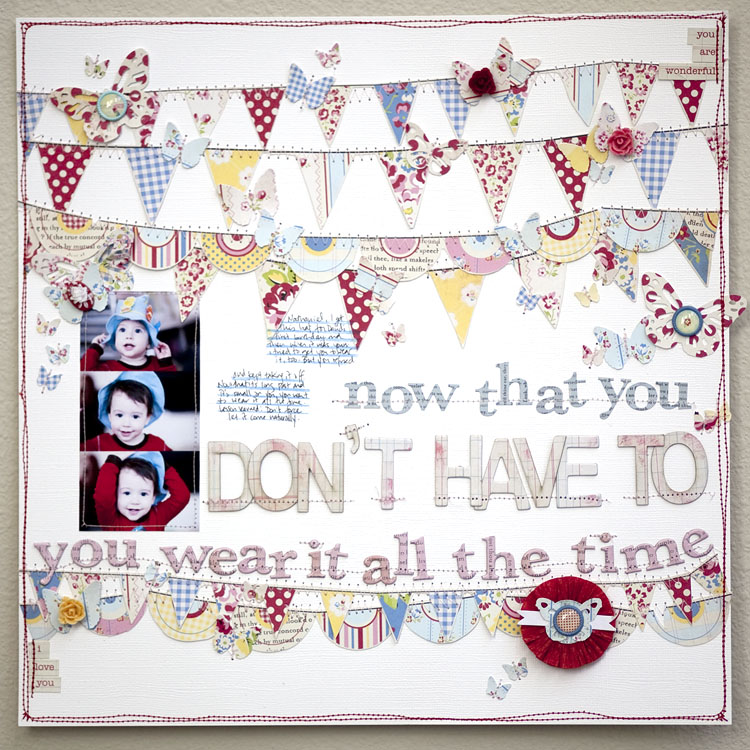 Journaling Reads:
Nathaniel, I got this hat for David's first birthday and then when it was yours I tried to get you to wear it too. But you refused and kept taking it off. Now that it's long past and it's small on you, you want to wear it all the time. Lesson learned: don't force, let it come naturally.
All products are from The Girls' Paperie Kitch or Mix and Match lines.
Lots of details on this one.
Details: