Now that CHA is passed, I wanted to share some of my The Girls' Paperie work I made for the show.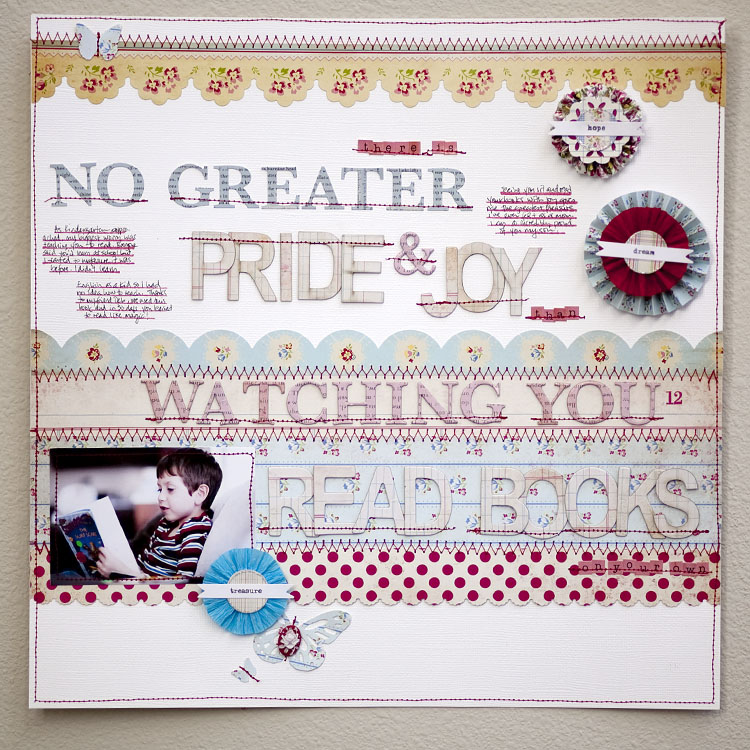 Journaling Reads:
As Kindergarten approached my biggest worry was teaching you to read. Everyone said that you would learn at school but I wanted to make sure it was before. I didn't learn English as a kid so I had no idea how to teach. Thanks to my friends Deb and Caroline, we used this book and in 30 days you learned to read like magic! Seeing you sit and read your books with joy gives me the greatest pleasure I've ever felt as a mom. I am so incredibly proud of you my son.
All products are from The Girls' Paperie Kitch or Mix and Match lines.
Details: