Well, this week's not anything to be excited about but I am thankful that I have at least not gained any weight. I would like to see some better results after all the effort I've been putting in but I will be patient. I will see this through. Whatever it takes.
I've made quite a few changes in the last week or so. I have stopped drinking the coffee and drink tea instead. Also no more peanut butter and no snacking randomly. I've also started making sure I eat chicken and beans every day. And sometimes eggs. I try to make sure I am eating as much fresh food as I possibly can. The only other thing I really need to cut out is the graham crackers but we're not there just yet. Soon.
I've changed the exercise around slightly as well. I now walk one of the three miles at a small incline. I plan to increase it slowly. I know this is not a big change but at this point all I feel comfortable with is small changes. I figure they are better than no changes.
One day at a time. That's what I keep reminding myself.
and here's this week's card: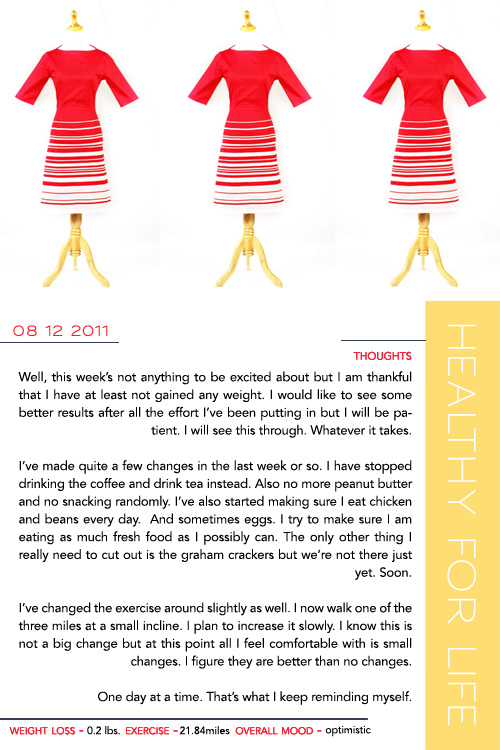 ---
Healthy for Life is a weekly project for 2011. You can read more about it here.