Well here we are. Finally some progress. At least a small amount. I must admit that while the numbers are what got me here, the thing that's great about obsessing over the weight loss is that I finally did kick my last bad habit to the curb. No coffee, no graham crackers. For over two weeks now. Healthier and less processed food. Even if it wasn't resulting in weight loss, I am thankful that I was able to take the plunge and walk away from both of them. I'd like to say I have so much more energy with all this exercise and healthy eating but there are so many things happening at the same time so it's hard to tell if I am tired cause I am so stressed or if the exercise and nutrition isn't doing anything for my energy levels.
The exercise is still going. Tonight we all did a 5K walk as a family so today I walked more than 9 miles total. Over 20,000 steps according to my fitbit. That's more than I've ever done. I feel sore but proud and this 5K is along the baylands during the moonlight so it's something I love doing with my family. Let's just hope it won't have a negative effect on tomorrow's exercise. Either way, I am thankful that I did it.
and here's this week's card: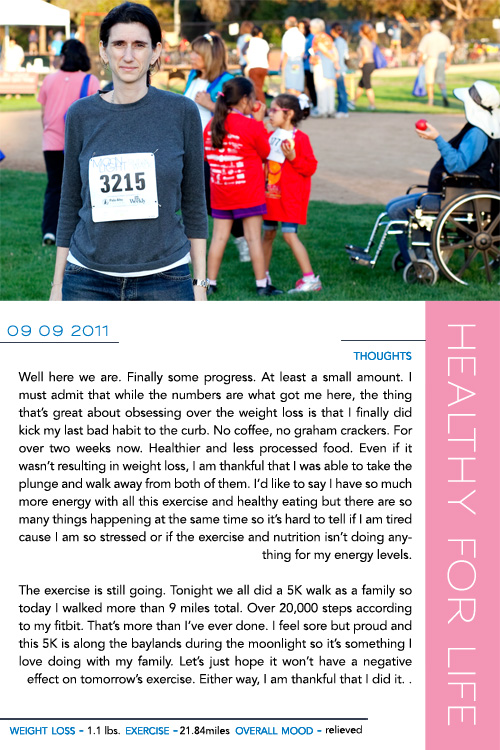 ---
Healthy for Life is a weekly project for 2011. You can read more about it here.