Today I am very honored to be a part of Balzer Design's stencil hop using the Crafter's Workshop stencils Julie designed. The ones I was specifically sent were the three face ones below. They are called Ava, "Edith and Maude", and Summer in the order in which you see them. (Click on the photo to go to Crafter's Workshop's Stencil page)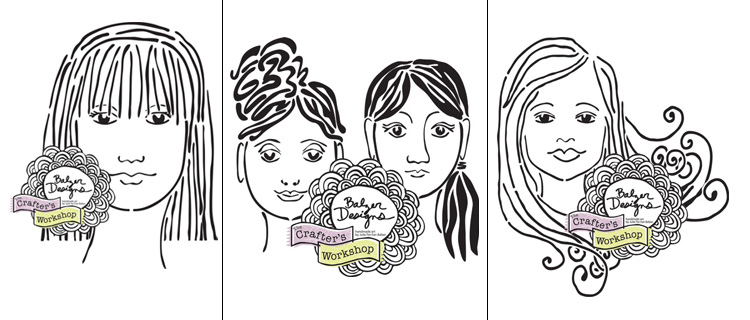 Those of you who've been here a while know that I am crazy about faces so when I got these I was ecstatic and started creating immediately. Here are some of the pages I made:
This first page below uses the Edith and Maude stencil as well as Wonky Circles, Flower Frame, Chevron ones and it's all pretty much done with acrylic paint. The text says: Remember to always be true to who you are because you're perfect just the way you are.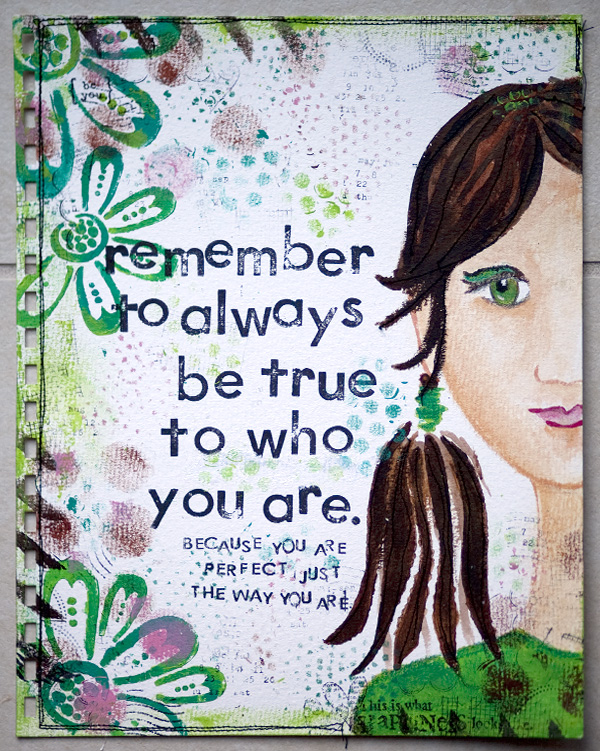 The next page is also using Edith and Maude and I just added a birdie to her hair. I used the Leaf Frame and Triage stencils, too. I used pan pastels, acrylics and watercolors. It says: You already are what you hope to be.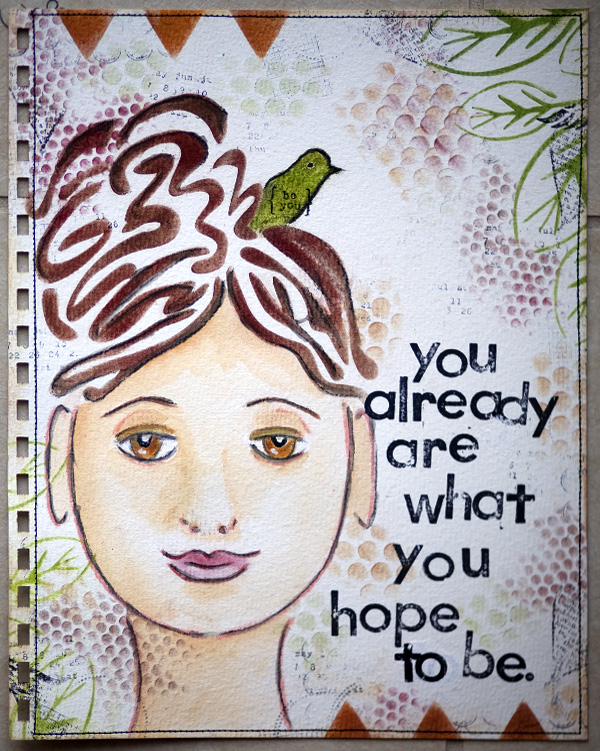 I then used the 6×6 Edith and Maude stencil to create the following page. This is almost all pan pastels and it also uses the Circles in Squares and Wonky Circles stencils. The text says: Don't hesitate, stand out from the crowd and be you.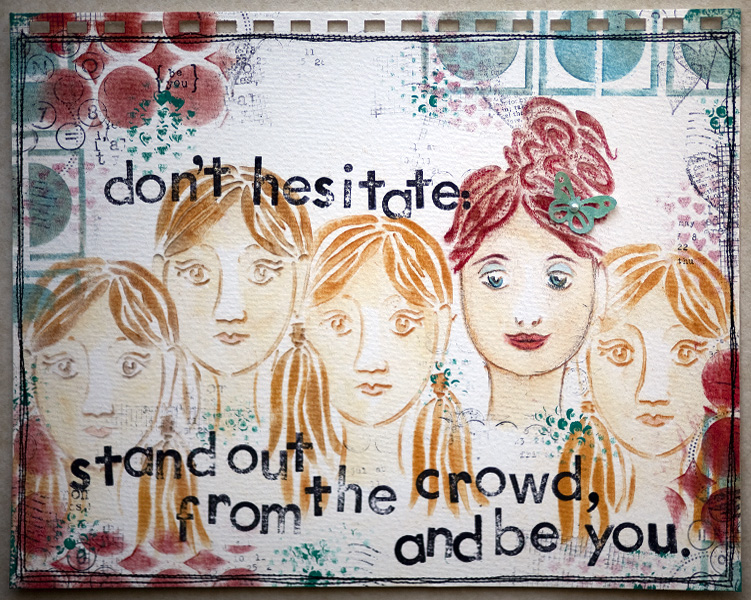 Once I started using them, I just couldn't stop. Then I used Ava to make this next one. Pan Pastels to use the stencils and watercolors to color the face in. The text reads: Believe in your dreams even if no one else does.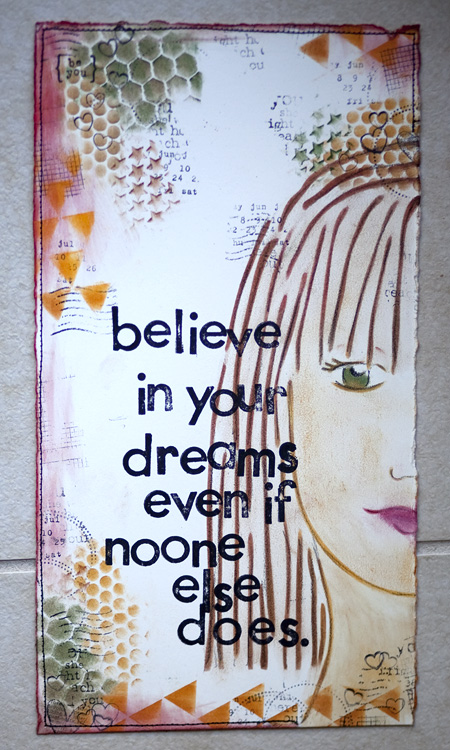 And finally, I only had Summer in a 6×6 but I really liked it so I decided to use it by giving her a body. Once I stenciled and colored it, she looked sort of sad and I'd had a rough day so I decided to write: It is ok to feel broken. You are not alone.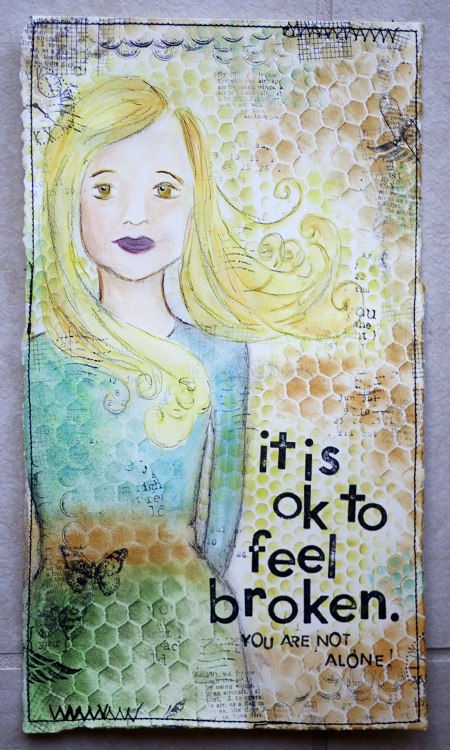 And there you go. I hope this shows you some of the variety of pages you can make with these amazing stencils. I love being able to quickly add a face to my art journal pages and I love the emotion and meaning they bring with them. If you find drawing portraits on your own intimidating but still like to have them on your pages these stencils are fantastic starting places. You can use them as much or as little as you like: only as a guide or to create the whole face just as is. I cannot recommend them enough.
Here are the people participating on today's hop:
• Jen Cushman
• Jill Sprott:
• Karen Grunberg: you are here


• Paula Gilarde
• Julie Fei-Fan Balzer
I highly encourage you go see their incredible creations. Huge thanks to Crafter's Workshop and Julie for giving me this opportunity.
And thank you so much to you for coming to visit me!