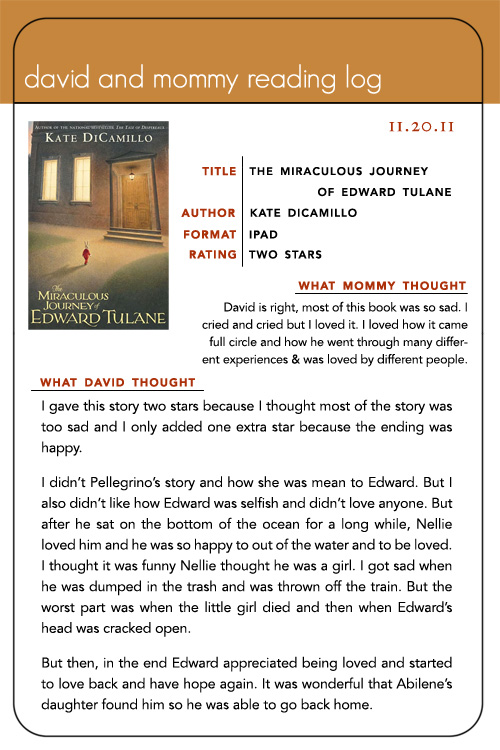 David says:
I gave this story two stars because I thought most of the story was too sad and I only added one extra star because the ending was happy.
I didn't Pellegrino's story and how she was mean to Edward. But I also didn't like how Edward was selfish and didn't love anyone. But after he sat on the bottom of the ocean for a long while, Nellie loved him and he was so happy to out of the water and to be loved. I thought it was funny Nellie thought he was a girl. I got sad when he was dumped in the trash and was thrown off the train. But the worst part was when the little girl died and then when Edward's head was cracked open.
But then, in the end Edward appreciated being loved and started to love back and have hope again. It was wonderful that Abilene's daughter found him so he was able to go back home.
---
Reading a book a week with my six-year-old son David is a weekly project for 2011. You can read more about it here.