This is a layout I made for My Mind's Eye's blog for February.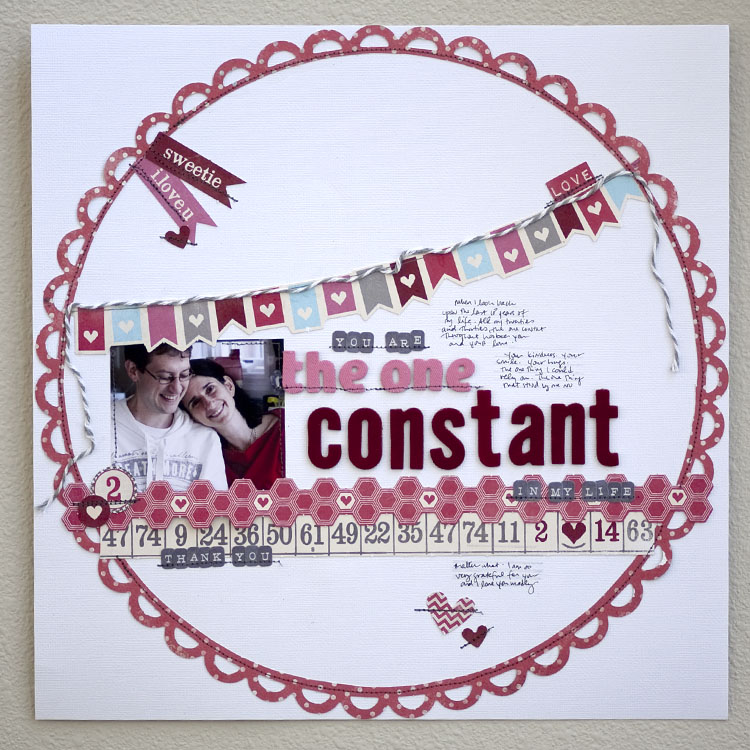 And the journaling says:
when i look back upon the last 18 years of my life, all my twenties and thirties, the one constant throughout has been you and your love. Your kindness, your smile, your hugs. The one thing I could rely on. The one thing that stood by me no matter what. I am so grateful for you and I love you madly.
details: