This is a layout I made for My Mind's Eye for March.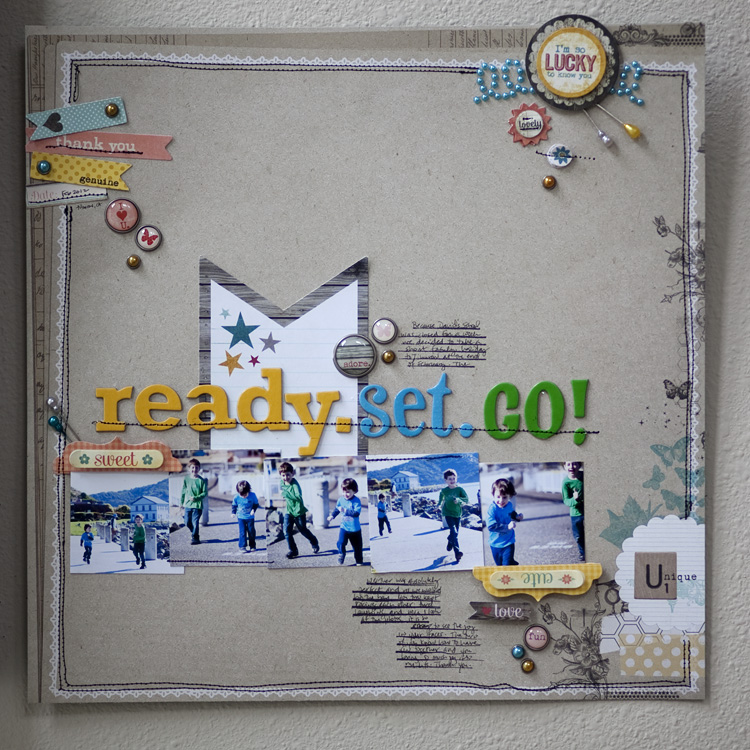 And the journaling says:
Because David's school was closed for a week we decided to take a short family holiday to Tiburon at the end of February. The weather was absolutely perfect and as we walked by the bay you two kept racing each other. And laughing and when I look at the photos it's so easy to see the joy in your faces. The two of you know how to have fun together and you bring so much joy into my life. Thank you.
details: