Here is the next spread from our book: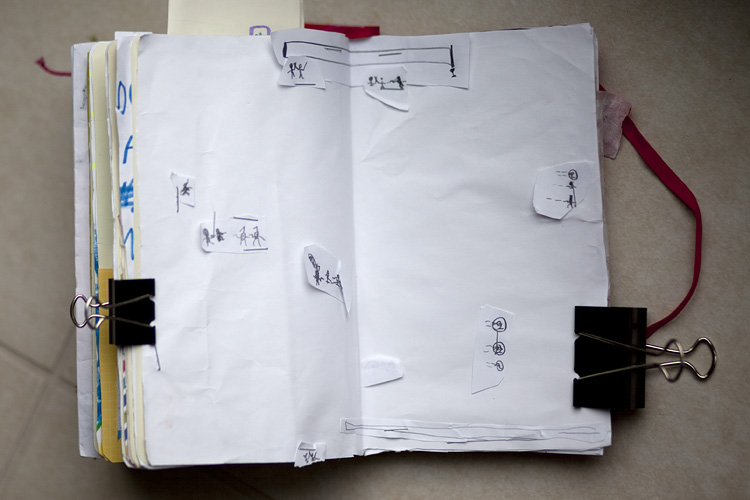 This is some art David made. He tells me it's soldiers, attacks, etc. Not sure I understand but he loves it so it belongs here.
---
David's Book of Good Memories is a bi-weekly project for 2012 with my seven-year-old son David. You can read more about it here.