Here is the next spread from our book: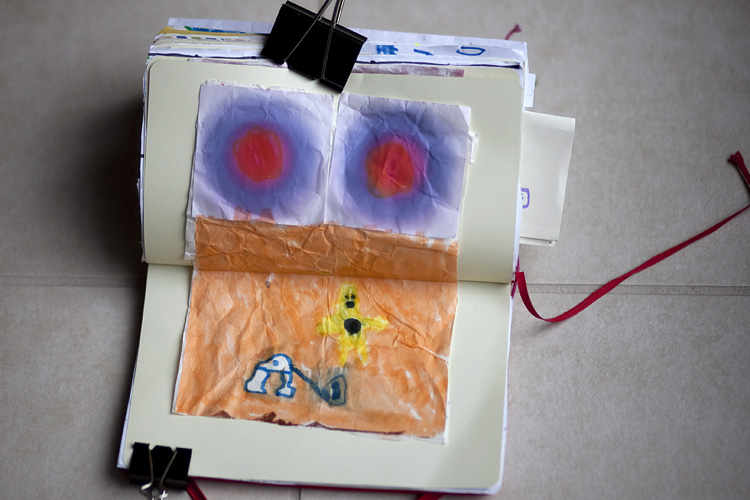 The other side of the Valentine's paper bag. It's Tatooine from Star Wars from what I'm told. David made it and I think he did a great job!
---
David's Book of Good Memories is a bi-weekly project for 2012 with my seven-year-old son David. You can read more about it here.