This is a layout I made for My Mind's Eye for June.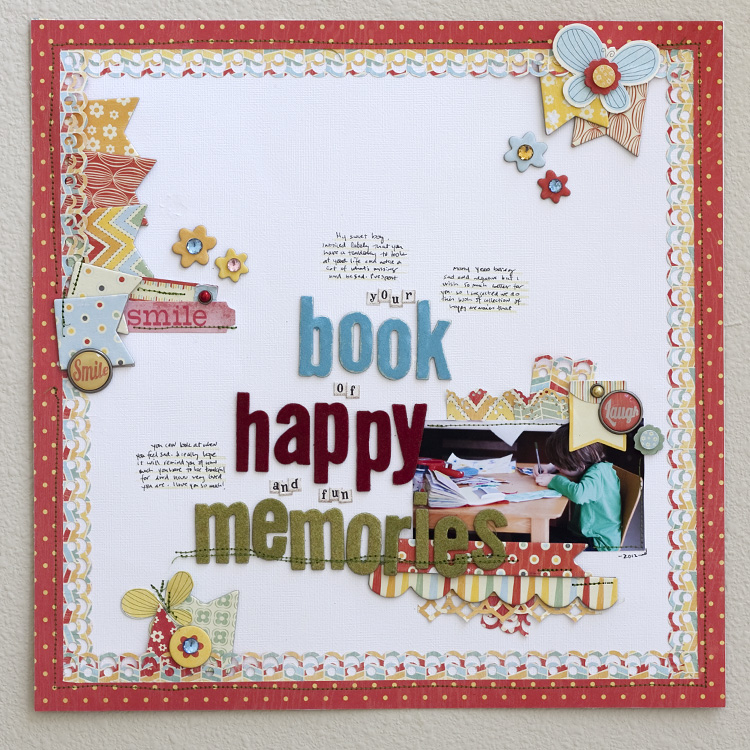 And the journaling says:
My sweet boy, I noticed lately that you have a tendency to look at your life and notice a lot of what is missing and be sad. I've spent many years being sad and negative, but I wish so much better for you. So I suggested this book of collections of happy memories that you can look at when you feel sad. I really hope it will remind you of how much you have to be thankful for, and how very loved you are. I love you so much.
details: