This is a layout I made for My Mind's Eye for June.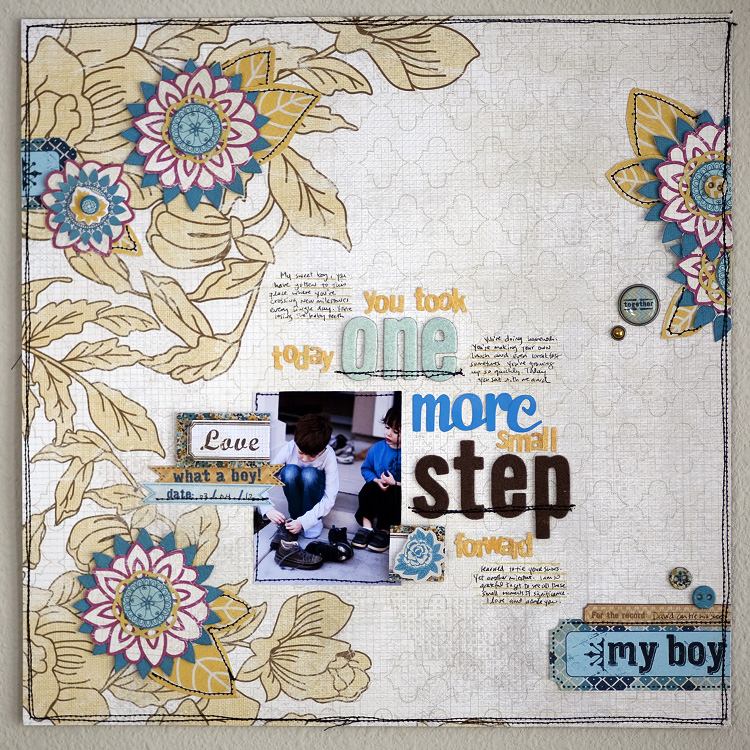 And the journaling says:
My sweet boy, you have gotten to this place where you're crossing new milestones every single day. You're losing the baby teeth, you're doing homework, you're making your own lunch, and even breakfast sometimes. You're growing up so quickly. Today you sat with me and learned to tie your shoes. Yet another milestone. I am so grateful to get to see all these small moments of significance. I love you and adore you.
details: