This is a layout I made for Maya Road for CHA.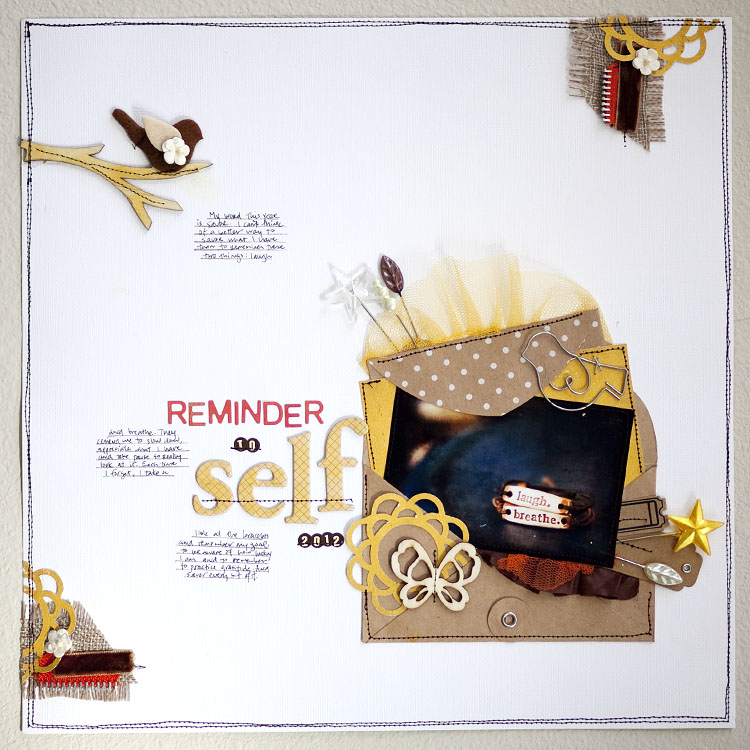 And the journaling says:
My word this year is savor. I can't think of a better way to savor what I have then to remember these two things: laugh and breathe. They remind me to slow down and appreciate what I have and take pause to really look at it. Each time I forget, I take a look at the bracelets and remember my goal. To be aware of how lucky I am and to remember to practice gratitude And savor every bit of it.
details: