This is a layout I made for Maya Road for CHA.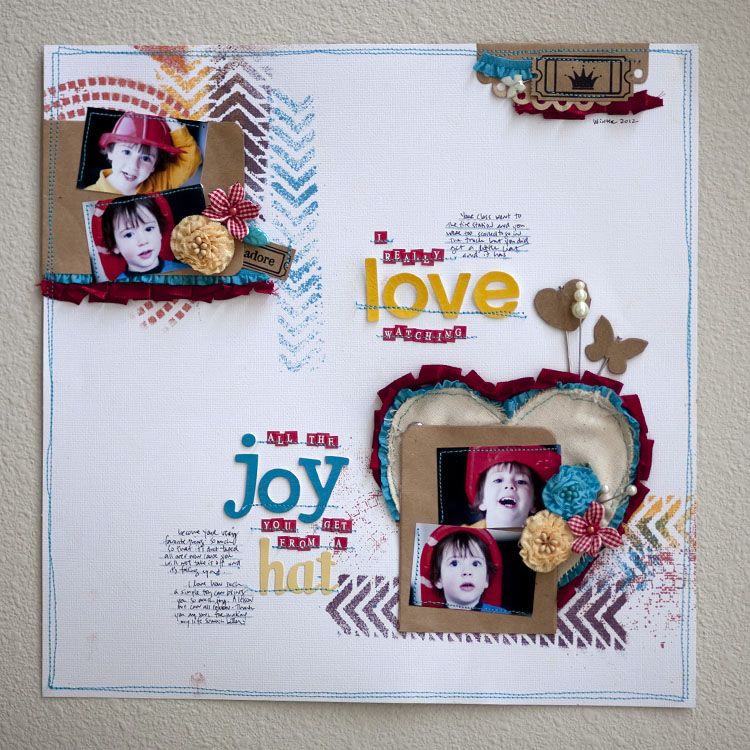 And the journaling says:
Your class went to the fire station and you were too scared to go in the truck but you did get a little hat and it has become your very favorite thing. So much so that it's duct taped all over now because you will not take it off and it's falling apart. I love how such a simple toy can bring so much joy. A lesson we can all learn. Thank you, my son for making my life so much better.
details: