This is a layout I made for My Mind's Eye.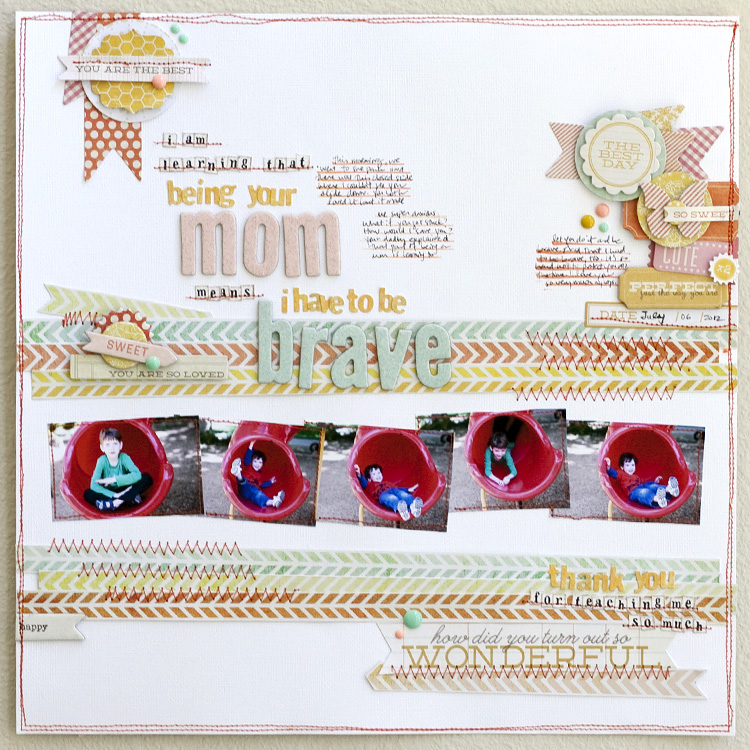 And the journaling says:
This morning, we went to the park and there was this closed slide where I couldn't see you slide down. You both loved it but it made me super anxious. What if you got stuck? How would I save you? Your daddy explained that part of being a mom is learning to let you do it and be brave. And that I had to be brave, too. It's so hard not to protect you all the time. I love you so very much my sons.
details: