And here's the next page: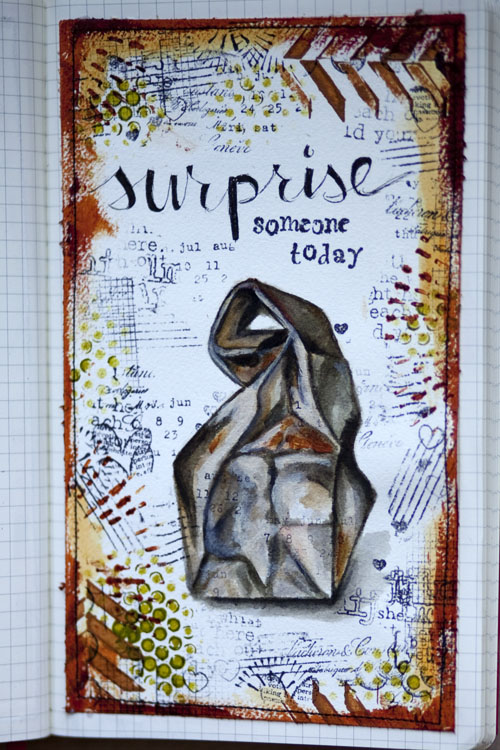 The full text reads: surprise someone today. (I used this beautiful art as a guide.)
Well here we go. More coming next week.
---
I am creating art journaling pages each week for now. You can read more about this project here. This set uses the Fabriano Roma papers.