And here's the next spread :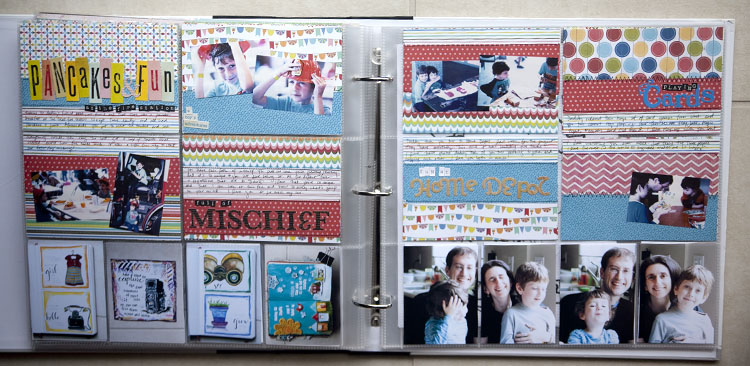 here's a closer up of the left side:
the first section here is about the pancake breakfast we went to at the fire station. And then David being mischievous.
And here's the right side: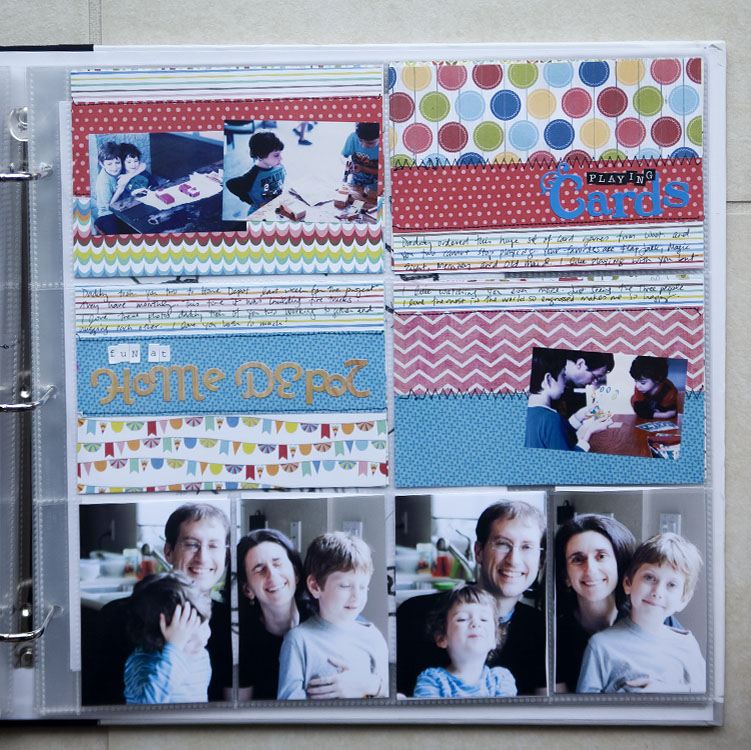 Here it's about building projects at home depot and playing cards with daddy.
Art along the bottom as usual.
Another great week. Happy Savoring.
---
The Savor Project was supposed to be a weekly project for 2012. You can read about my setup here.