And here's the next spread :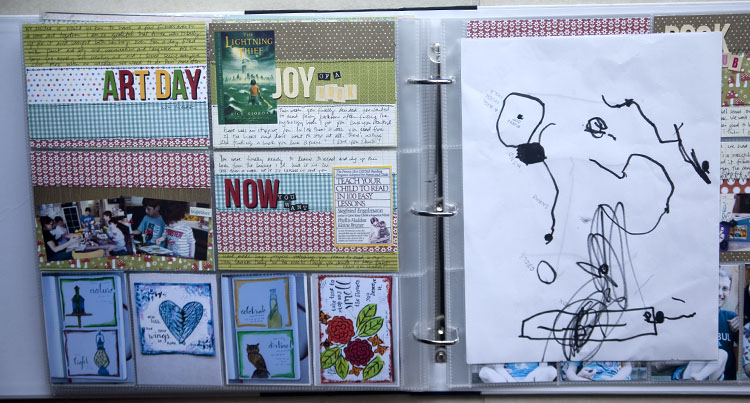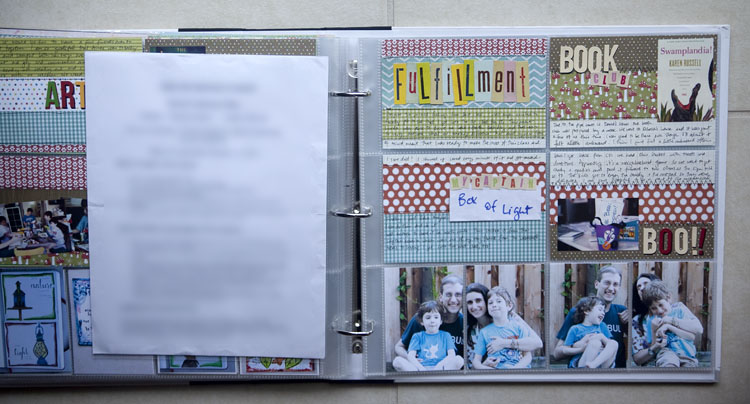 the paper in between has a drawing nathaniel made at school and the other side is the parent-teacher's meeting we had about David.
here's a closer up of the left side: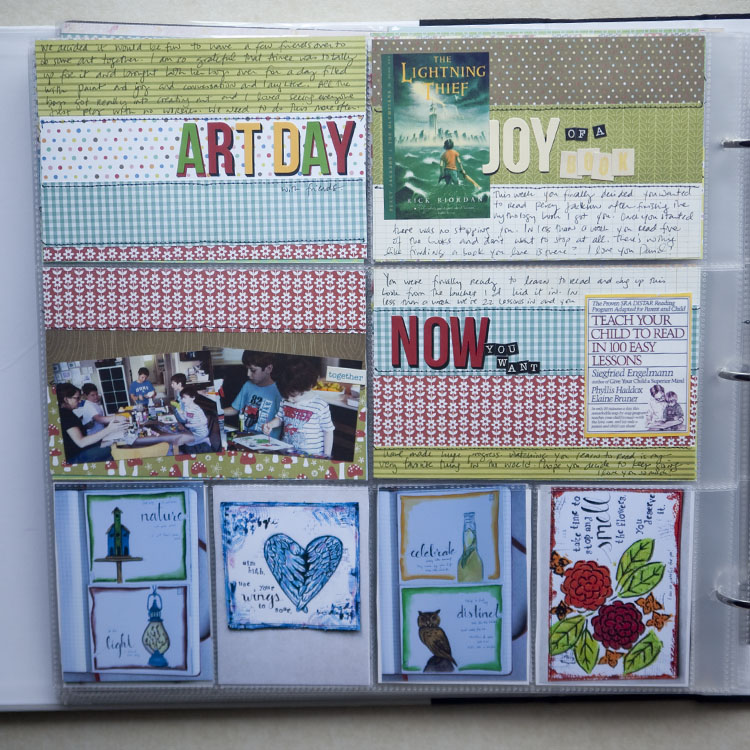 the first section here is about the art day we had with friends, the book david's obsessing about and my teaching nathaniel how to read.
And here's the right side: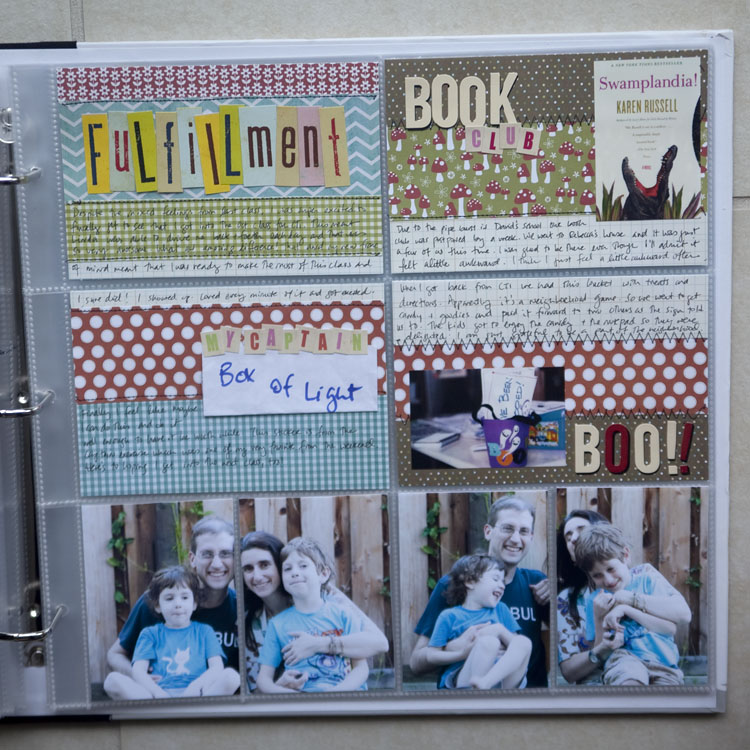 Here it's about my coaching class on fulfillment. The next set is about our book club book and the boo fun going around in our neighborhood.
Art along the bottom as usual.
Another great week. Happy Savoring.
---
The Savor Project was supposed to be a weekly project for 2012. You can read about my setup here.