This is a layout I made for My Mind's Eye.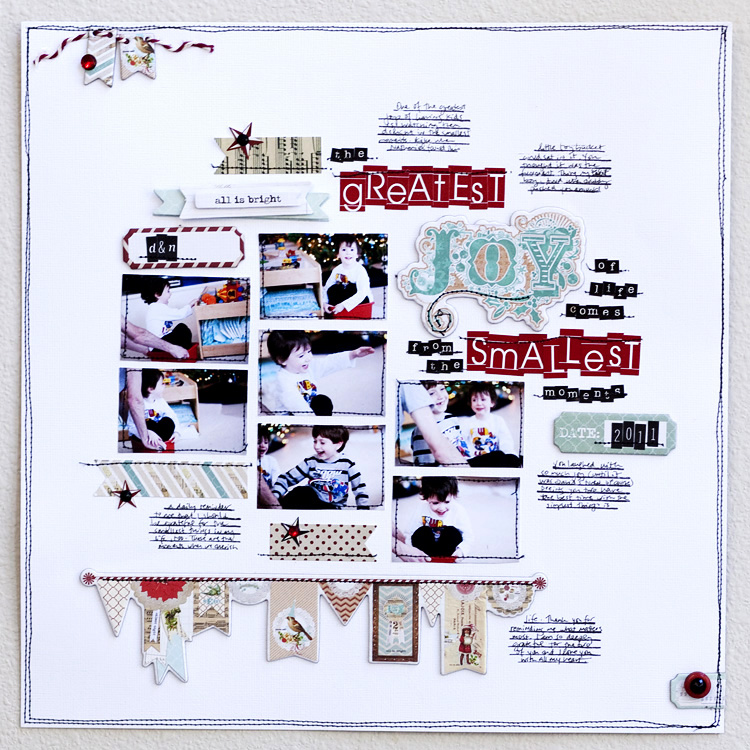 And the journaling says:
One of the greatest joys of having kids is watching them delight in the smallest moments. Like when Nathaniel found this little toy bucket and sat in it. You thought it was the funniest thing my sweet boy. And when daddy pushed you around you laughed with so much joy (until it was David's turn of course.) Seeing you two have the best time with the simplest things is a daily reminder to me that I should be grateful for the smallest things in my life, too. There are the moments when we cherish life. Thank you for reminding me what matters most. I am so deeply grateful for the two of you and I love you with all my heart.
details: