And here's the next spread :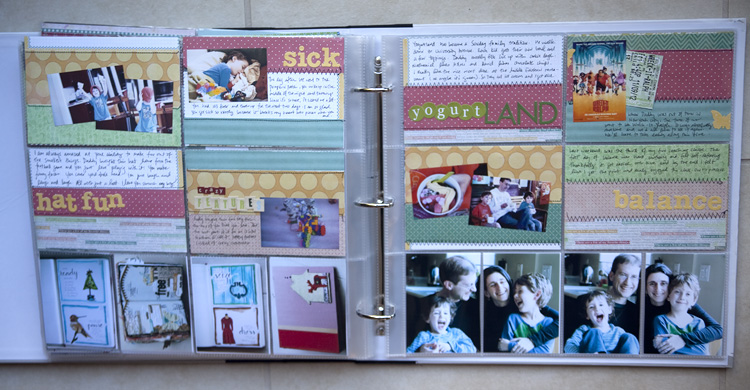 this week's shots are extra blurry, i just couldn't get them right for some reason.
here's a closer up of the left side: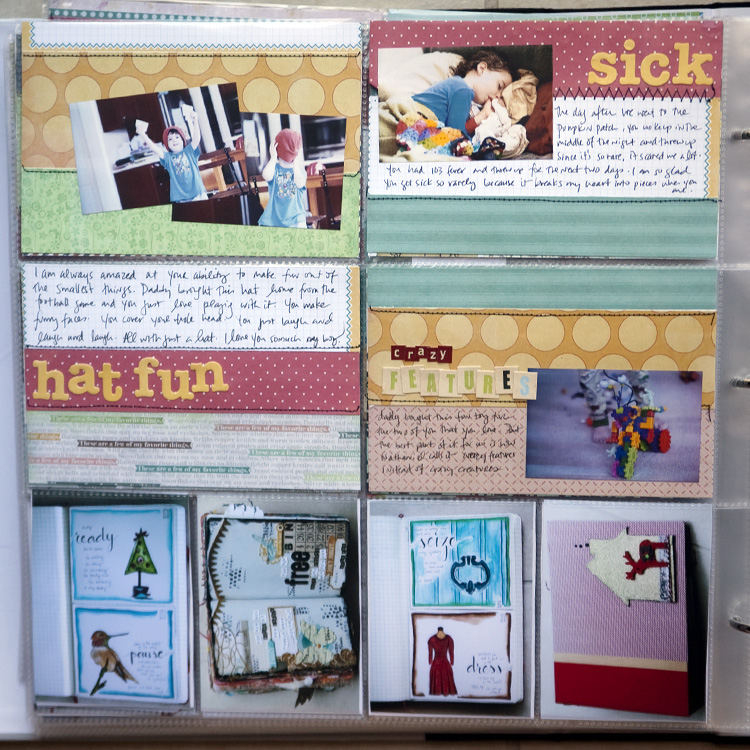 this page is about the hat Nathaniel likes to play with and then his being sick and then a tony they like to play with called "crazy creatures" which Nathaniel calls "crazy features."
And here's the right side: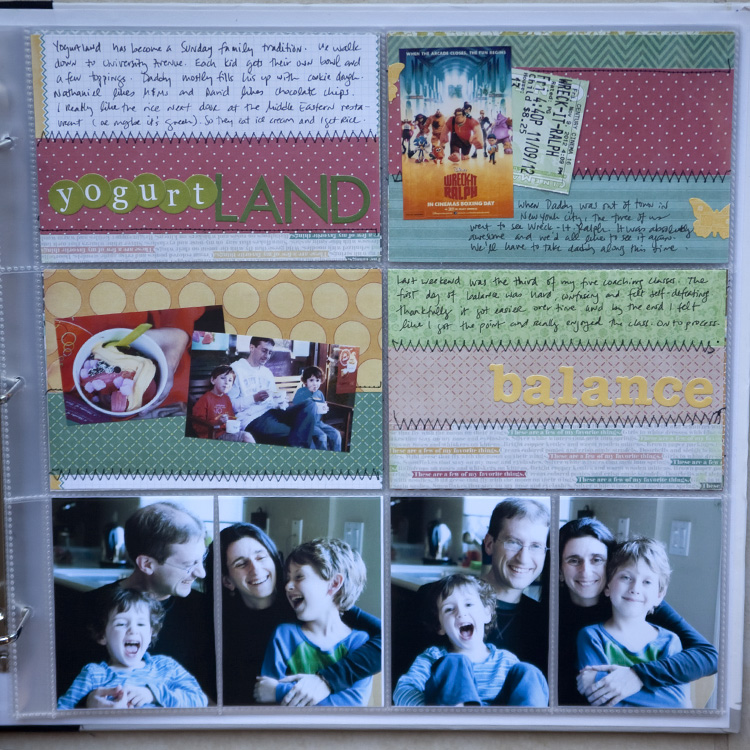 Here it's yogurtland which we visit regularly and then wreck-it-ralph which I saw with the kids while jake was out of town and my balance class for the coaching certification.
Art along the bottom as usual.
Another great week. Happy Savoring.
---
The Savor Project was supposed to be a weekly project for 2012. You can read about my setup here.