This is a layout I made for My Mind's Eye.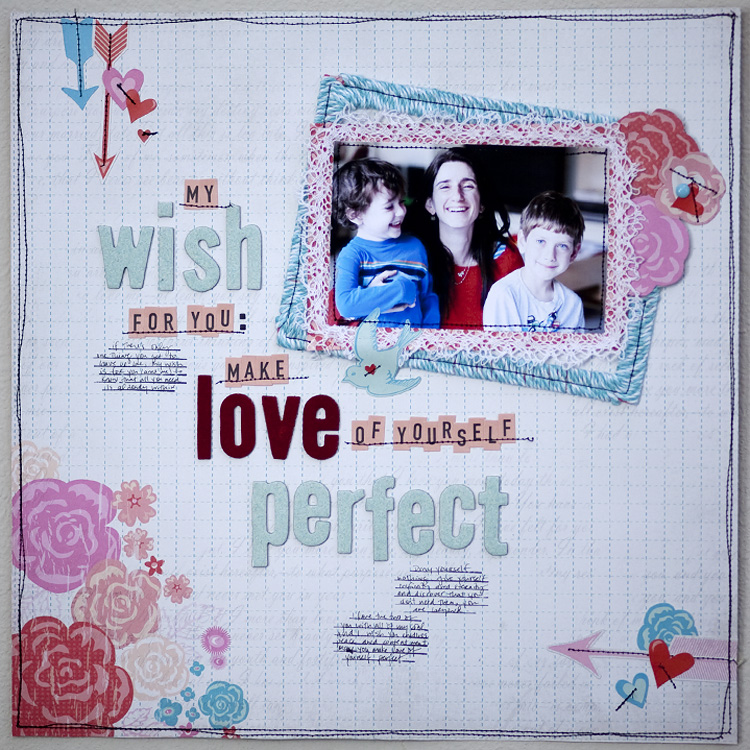 And the journaling says:
If there's only one thing you get to have or be, my wish is for you (and me) to know that all you need is already within. Deny yourself nothing. Give yourself inifinity and eternity and discover that you don't need them, you are beyond. I love the the two of you with all my soul and I wish you endless peace and contentment. May you make love of yourself perfect.
details: