2012 wasn't an excellent scrapping year, especially when compared to 2010 and 2011. But I still managed to create quite a few layouts between my work for My Mind's Eye and Maya Road. I love both companies and their products so I feel privileged to get to design for them.
Of the layouts I made in 2012, here are a few of my favorites: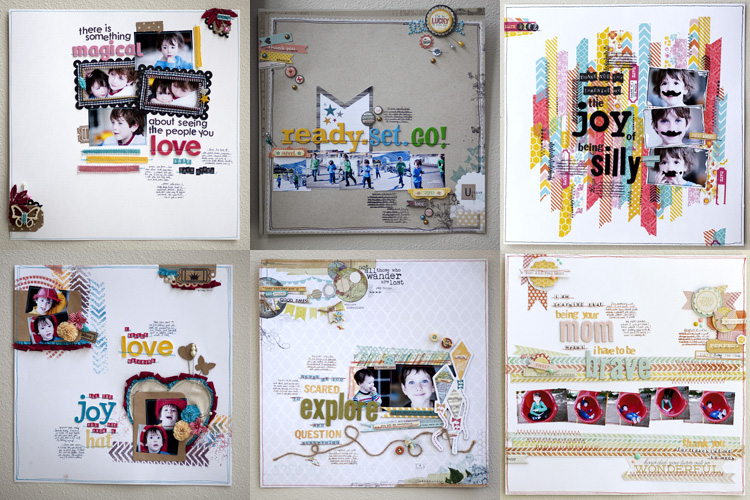 As I look toward 2013, I am not sure how I feel about scrapbooking. I still love telling stories, capturing my family's moments, and playing with the supplies. I do get a lot of joy doing the Savor Project which is sort of like mini-scrapping. I plan to continue that, albeit in a slightly different format, and I will likely continue to do some more traditional scrapbook pages, too. Fewer, likely.
Maybe I can combine it with The Savor Project…