Even though I didn't journal as much as I did in 2011, I still created quite a few art journaling pages this year. Here are some of my favorites: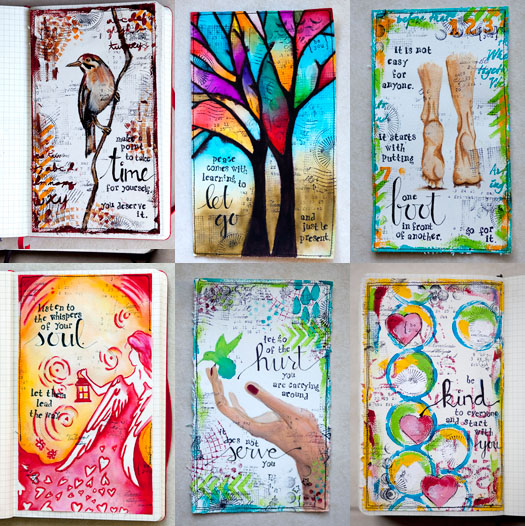 The ones I love the most have happy colors and/or sentiments that really speak to me. I am always extra delighted by the ones I drew just because it's a skill I am working on.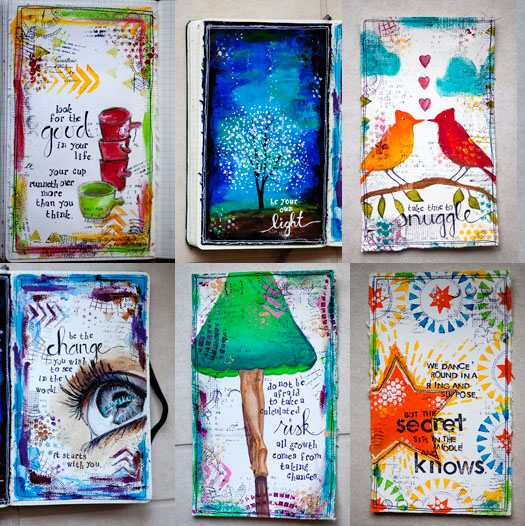 I've enjoyed looking at others' art and trying to recreate it, too. Just to show myself I can do it. I just need to try. Sometimes it's hard but it's always fun.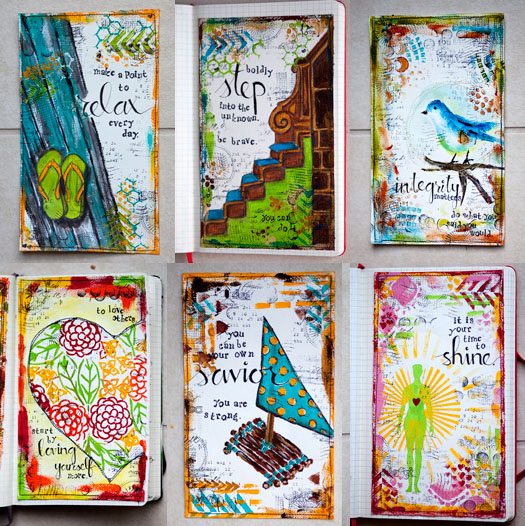 I plan to continue the Art Journaling journey in 2013. It's one of my most cherished ways to spend time. I have to make a good list of ideas but I am not ready to leave it behind yet. I am so grateful I stuck with Art Journaling enough to find my own voice and my own way of truly enjoying the process.
Here's to a 2013 full of art!