Here's his next page. He was grateful that he and his paternal grandparents (mémé and poppy) went exploring in nature together.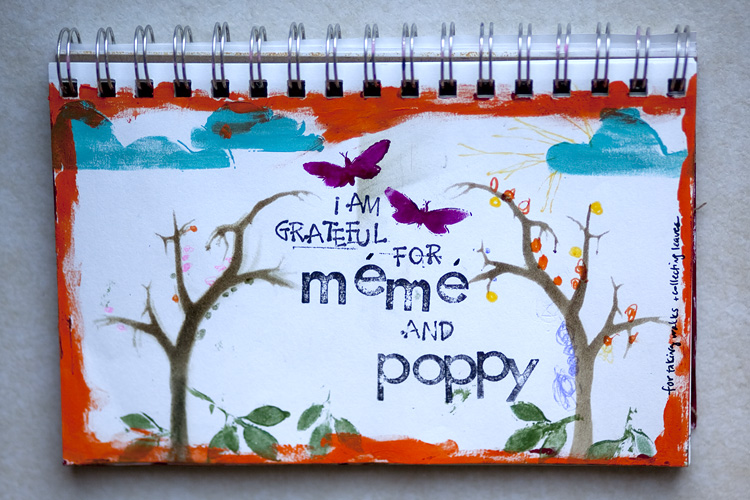 there we go. more next time.
---
Nathaniel's Gratitude Pages is a weekly project for 2013 with my almost four-year-old son. You can see a detailed post on my goal other details here.