and here's this week:
it starts with the back of the physics show catalog. We have Nathaniel's big buddy's valentine and David's swimming ribbon for freestyle.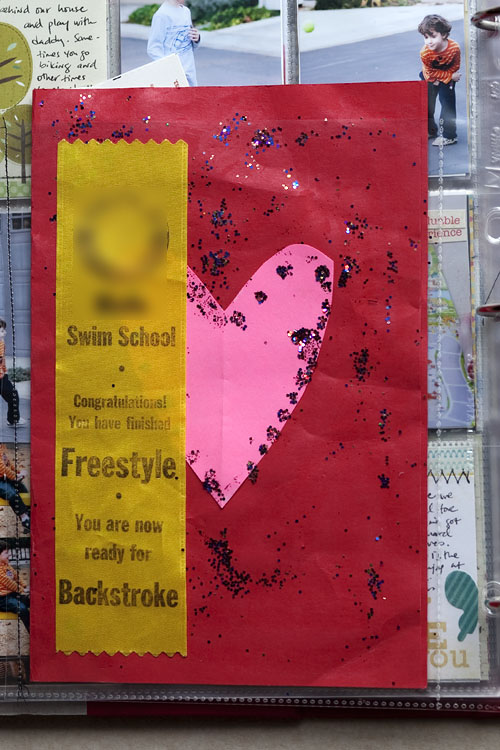 then comes a blurry photo of this picture of David reading his story: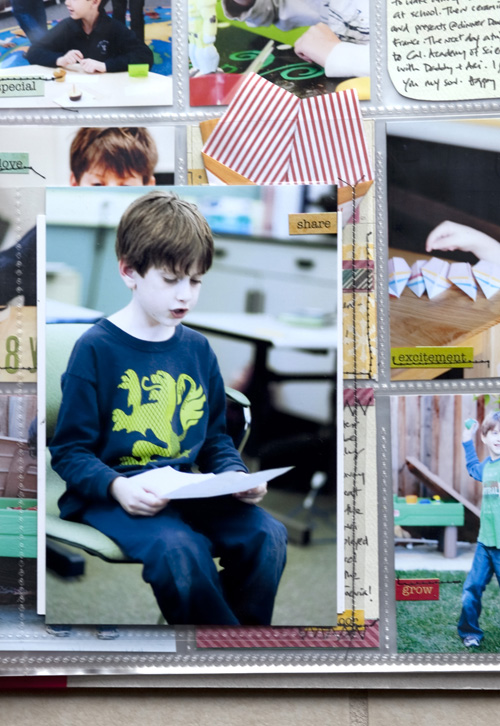 and in the back is the feedback he got for his story (I will also add a printout of the story itself.)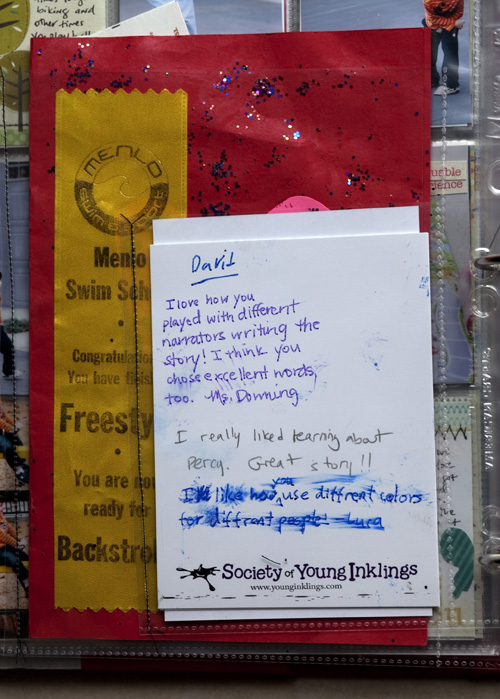 and then the page is: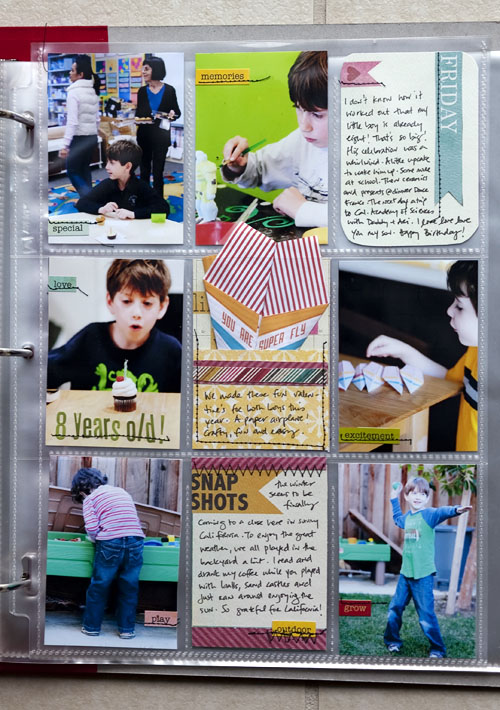 This week is David's birthday celebration at home, at school, painting his transformer, the kids' valentines (paper airplanes) and playing out in the backyard to celebrate the sun finally coming out.
See you next week!
---
The Savor Project is a weekly project for 2013. You can see a detailed post on my goal and other details here.