Here's this week's gratitudes and celebrations:
I had intended to use the last two weeks' pages while I was in Turkey but I ended up deciding otherwise and instead of coming back and retrofitting my gratitudes, I decided to just pickup where I'd left off and fill up the two pages starting from there. So this and next week, I'll be using the pages I shared in the last two weeks.
Before: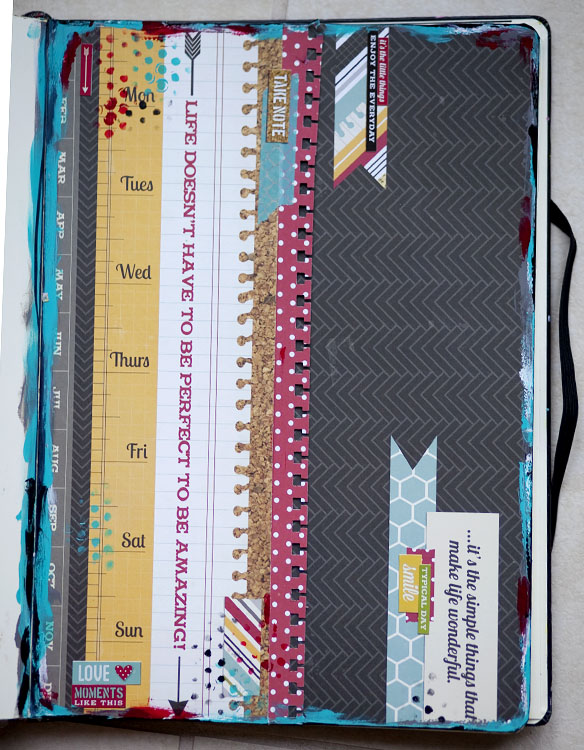 it says: life doesn't have to be perfect to be amazing. it is the simple things that make life wonderful.
and here's what the page looks like with all the gratitudes and celebrations: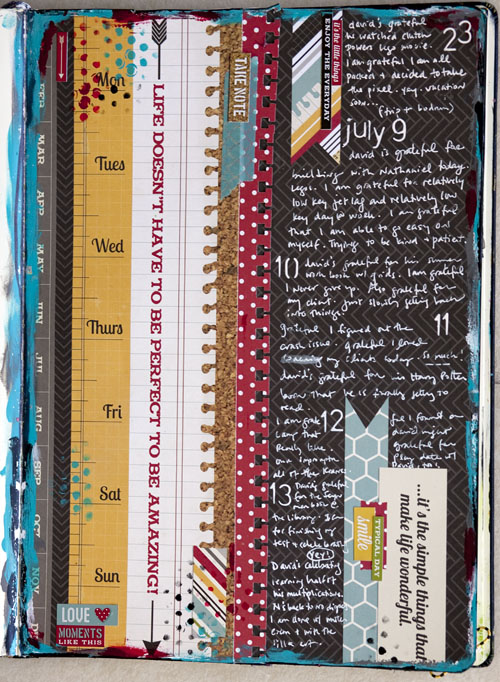 Just another excuse to create art and remember the present that is my life.
---
Gratitude Journal is a weekly project for 2013. You can see a detailed post on my goal other details here.