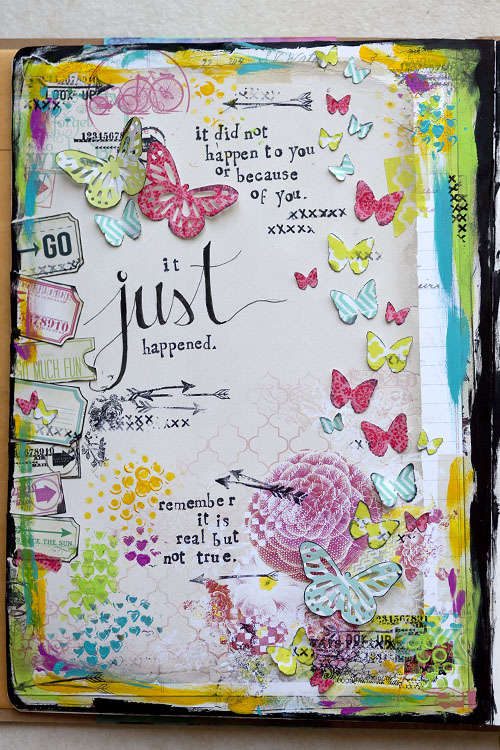 It says: It did not happen to you or because of you. it just happened. remember it is real but not true.
This page was originally done for My Mind's Eye. It uses mostly scrapbooking papers and paint.
This page came about as I was listening to a podcast with Tara Brach. She was talking about one time when she was working on her book, against a deadline, and the computer crashed before she was able to save the writing. She then talked about how we take it personally and think that something is happening to us. How we blow it all out of proportion and how we construct a big story around what happened and what it means.
I do this a lot.
I make it mean something about who I am. What I am worth. Or more like, not worth.
Since whole is one of my core desires this year, it's really important to me to remember this one.
It just happened.
a few more shots: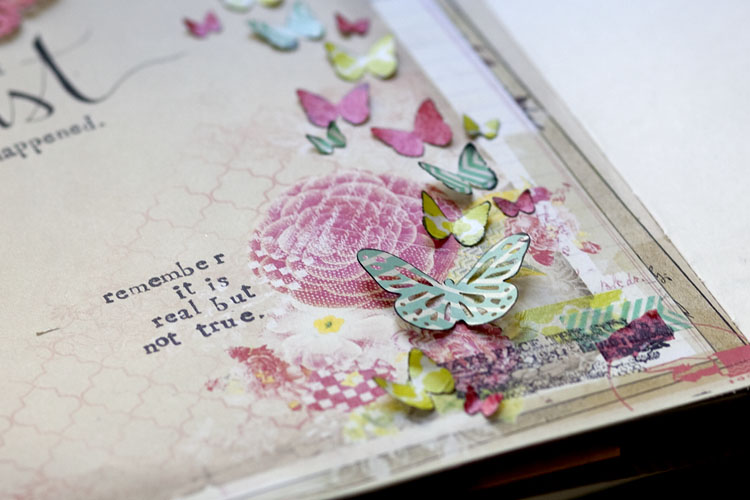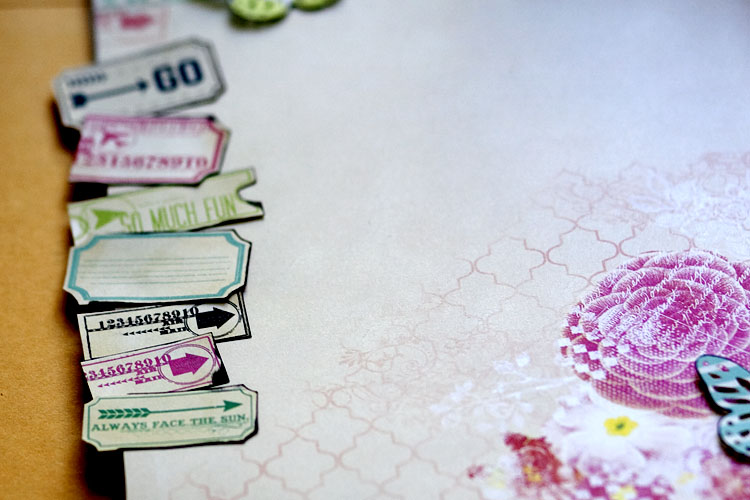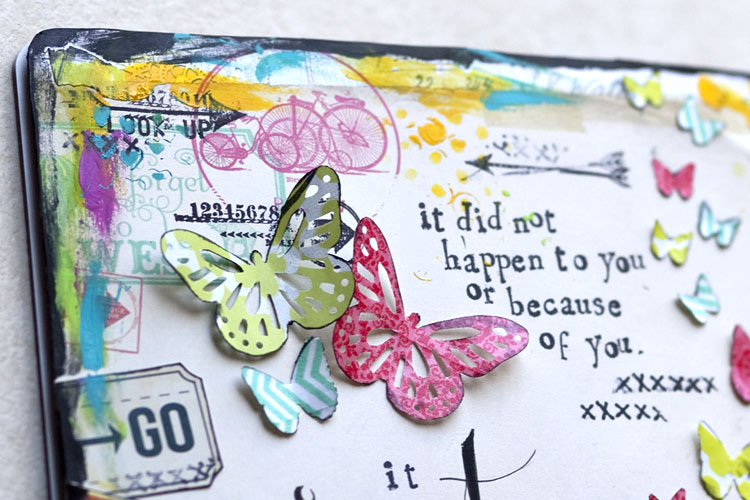 ---
Remember This is a project for 2014. You can read more about it here.