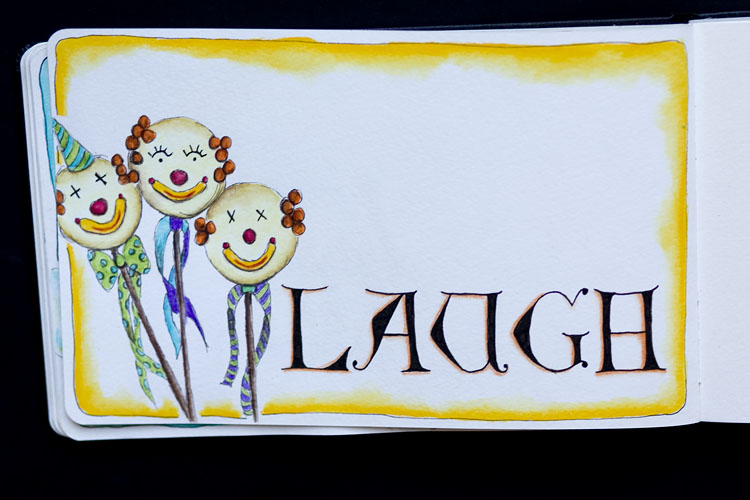 For this week, I picked something a bit tougher for me. I know laugh sounds easy but it doesn't come as easily to me. I even wear a bracelet everyday that says "laugh" on it so I can remember to be lighter and more joyful and laugh more. It's not that I don't laugh a lot, it's that I tend to choose the darker, the more somber. But this week I want to laugh more. I want to listen to the laughter of my kids which is always healing for my soul. Laughter of my friends and loved ones and even the laughter of strangers. There's nothing as wonderful as hearing people genuinely laugh, is there?
The lettering I used here comes from Calligraphy Alphabets Made Easy.
The image here is three little cakepops of clowns.
---
Listen with Intent is a project for 2014. You can read more about it here.