Here's today's mantra: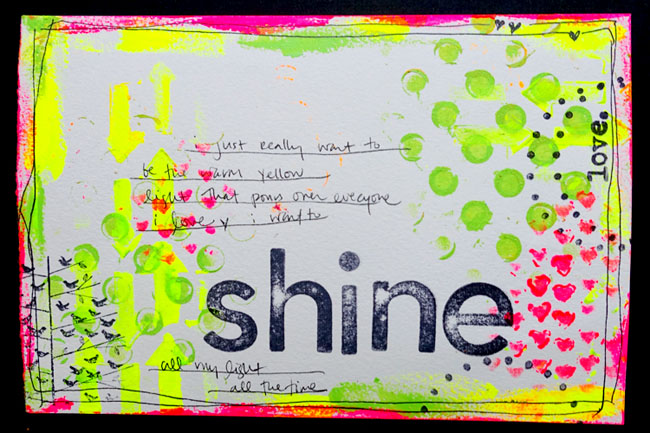 Shine. This is a word that's been nagging at me for a few months now. It might be my pick for 2017. Though I do have a few other contenders, I love the idea of shining every moment. Being the very best version of me.
I bought a bracelet a few months ago, it says: Let your light shine
And that's what this mantra is for me. Letting my inner light shine onto the people I love. I love this quote: I just really want to be the warm yellow light that pours over everyone I love. 
Yes. yes. yes.
---
Daily Mantras is a Monthly Project for June 2016. You can read more about my projects for 2016 here.