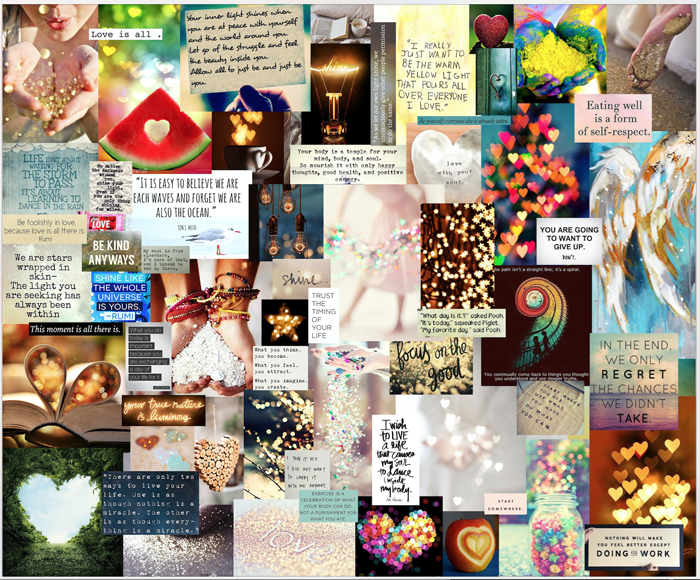 The March prompt for One Little Word 2017 was to put together an inspiration board. This is one of my favorite projects each year and this year was no exception. I love love love looking at this board. I love how shiny, mindful, love-filled, bold and open it feels to me.
I use these boards as my computer background, i glue them to my notebooks, and i even use them as a wallpaper on my phone. A constant reminder of my inspiration for 2017.
---
Stories from 2017 is a year-long project for 2017. You can read more about my projects for 2017 here.