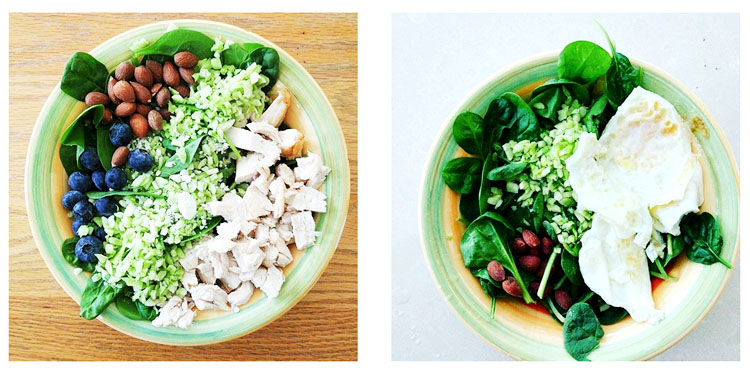 Mind:
I read: I've been reading a ton of books this year. As of right now I am reading my 160th book of the year. However, I think this reading is coming at a cost and I am starting to think that maybe there is such a thing as too much reading. I feel like reading is comfort food for my mind. It's my easy go-to activity and I think that it's stopping me from doing some of the things I wanted to do for myself. Like take online classes or even hang out with friends. I always find myself comparing the activity to reading and reading always wins hands down. I need to be willing to let go of this mentality and do some of these other items. Previously, I'd mentioned I'd block out a time to do some of these other items but I haven't blocked that time. In fact, I don't block out my personal time at all. This also matters for exercise. I think it's something I will experiment with during the summer since the summer schedule is a tiny bit easier.
I learned: A lot about nutrition this week by reading Body Love. More on this below in the food section.
I watched: I watched two stupid movies on the way to Australia and then while we were there, in one of the houses we stayed, there were a lot of DVDs so we re-watched two of my favorite movies: Jerry Maguire and Good Will Hunting. Love them both so much. I've also started watching The Shack.
Body:
Exercise: I exercised once in Sydney and then my knees hurt for about three days. My knees have been hurting for over six months now. I've had Xrays done and have gone to both the doctor and the sports medicine. It appears I will have to so Physical Therapy but in the meantime, I'm trying to be careful. It was really sad to see how much the 7-minute exercise hurt. Having said all of this, I am thinking of trying to go to both Barre3 and Yoga this week. I want to see if going out will help me exercise a bit more. I am not sure if the former will hurt my knees but I think I won't know unless I try so I am going to try. Let's see if I can pull it off.
Food: So I read the Body Love book. A lot of what she talks about was also in a book I read earlier this year called Why We Get Fat. Similar ideas around maintaining a lot insulin variance. Eating a lot of fiber, protein and greens and some fat. Very little to no fruits. (this is the hardest part for me). I woke up thinking, OK I will give this a try if it will help with my joints and my vitality like she claims. The first step was to do one of her drinks so I went to TJs and got vanilla protein. I came home and made a shake and the smell was incredibly overpowering. The taste was so bad, I had to throw out half of it. It looks like I have some sensitivity to the protein. I made David smell it and he didn't react as strongly. Whereas I feel like throwing up just smelling it. So that really broke my heart and made me feel completely lost. I ordered a bunch more stuff but these things are 30$ each and it doesn't seem like there's a way to sample it. Which makes me really really upset. That derailed me for a few hours but I decided I could still easily do the lunch and dinner options of having those food combos and no snacks in between which I was able to do without a problem. I didn't really even miss the fruit to be honest. Of course, this doesn't mean anything about its sustainability just that I am giving it a shot for now. I know she says it's not a diet but that's not true. Saying that you can only eat a tiny amount of fruit and that you should avoid dairy but x times a month, etc,etc, is a diet. To me, diet doesn't mean it's calorie counting or specific menus. It means there are foods you can eat and foods you can't eat. This is exactly that. But alas, I think it's worth experimenting with and I've been wanting to increase my protein and vegetable intake so if this can encourage me to give it an honest shot maybe that alone makes it worth it. And if I can't find a protein powder I can drink, I'll have to find a way to do this without the shakes.
All the others: I want to do better here. I think I still need to take better care of my teeth, my skin and I need to sleep better. I would love recommendations if you have a particular skin routine that you swear by.
Soul:
I rested: I haven't rested in months now. I am sleeping weird this week due to jetlag but even before then I sleep intermittently and wake up each night. I am considering taking Melatonin but I don't like the idea of taking something regularly so I think I will try and see if the food changes impact my sleep, first.
I connected: Well the last two weeks were all about family. I did connect with my friend Gabi in Sydney and it was wonderful. I also have plans to go to book club this week and two trips to work.
I journaled: quite a bit of journaling in my travel notebook and have plans to start a new journaling from a book this week.
I made art: I worked on my travel journal the whole time i was in Sydney. I loved it.
---
Nourish Me Week 2017 is a year-long project for 2017. You can read more about my projects for 2017 here.