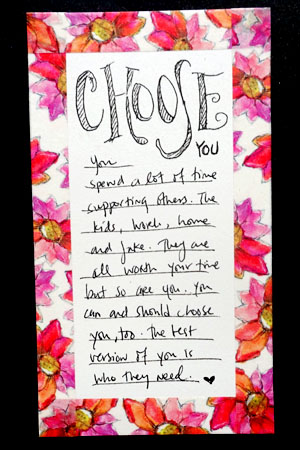 This card says:Choose you. You spend a lot of time supporting others. The kids, work, home and Jake. They are all worth your time. but so are you. You can and should choose you, too. The best version of you is who they need.
I need my own light to shine so I can help them shine theirs.
---
Twenty Mantras is a Monthly Project for October 2017. You can read more about my projects for 2017 here. You can read about the start of this project here.