Day 10 has two stories: on the left it's about Turkish tea I had in this cafe in Mountain View that I randomly stumbled into without knowing they were Turkish.
On the right it is about flowers. This year has been such a flower year that I couldn't not have one in the book.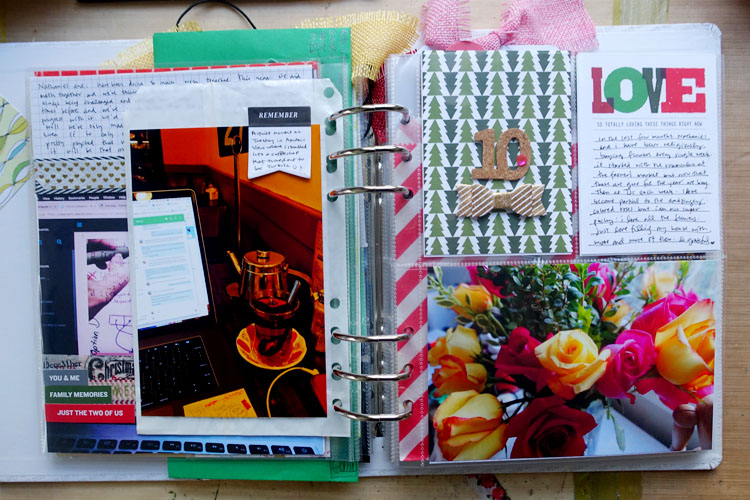 The pages are relatively simple but this book is not about the artsiness for me, it's about all the stories.