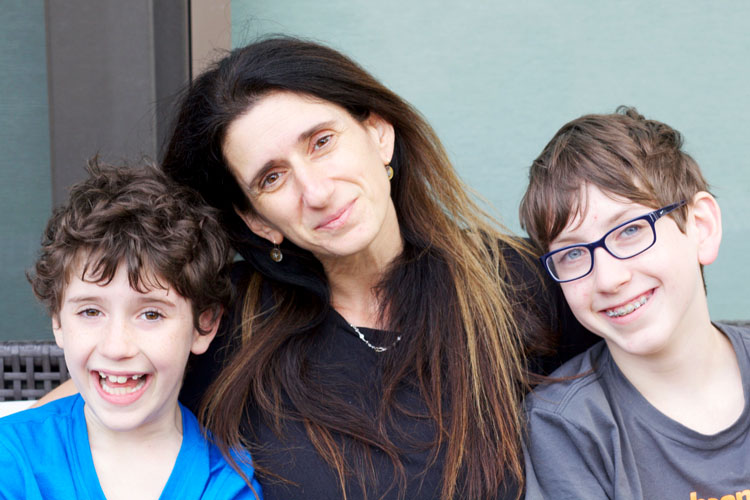 How I got Stronger this week: I spent the first half of this week in Australia, working as much as possible. I am writing this earlier than usual, as I am on the way back. The rest of this week will call on my strength even more as I get in the morning of David's birthday and will spend the day with him and then have my inlaws in town and spend all of Saturday at the kids' school volunteering and Sunday having a birthday for David while I am quite jetlagged. So I expect it to be a tough weekend for me and I will have to tap in to my reserve of strength.
Top Goals Review: got organized + had lots of face to face meetings. i did yoga every single morning (and cardio!) and i am off to celebrate D's birthday!
I celebrate: going back home! d's birthday!
I am grateful for: being able to travel for work. having workmates that are wonderful and really really grateful for my boys.
Karen's Points: I did pretty well on the exercise but that's pretty much it.
A Change I embraced: still going on the decaf. it was hard here but i managed it. i am proud of myself.
I let go of: being able to do some personal tasks like sketching. i spent my time socializing and resting.
Core Desired Feelings Check-in:
Fresh: new adventures this weeked for david's birthday!
Magical: This week's magical moment is celebrating my boy's day.
Lighter: i am working on letting some things go. it's hard but i am really trying.
True: i've stayed true to my values and kept mum still and it's so so hard.
Where I chose Joy: i chose to balance socializing with reading and resting. finding my peace and joy.
I showed up for: my workmates. both from sydney and seattle.
A Mistake I made this week: my biggest mistake has been not to quit this thing at my kids' school. i hope to rectify that next week.
What I tolerated this week: another 15-hour flight. jetlag, parties, commitments all coming my way.
My mood this week was: tired. at times too worried. but i am ready to start letting things go.
I forgive myself for: not being able to quit but i will keep trying.
What I love right now: I love that I am going back home.
---
Weekly Reflection is a year-long project for 2018. You can read more about my projects for 2018 here.