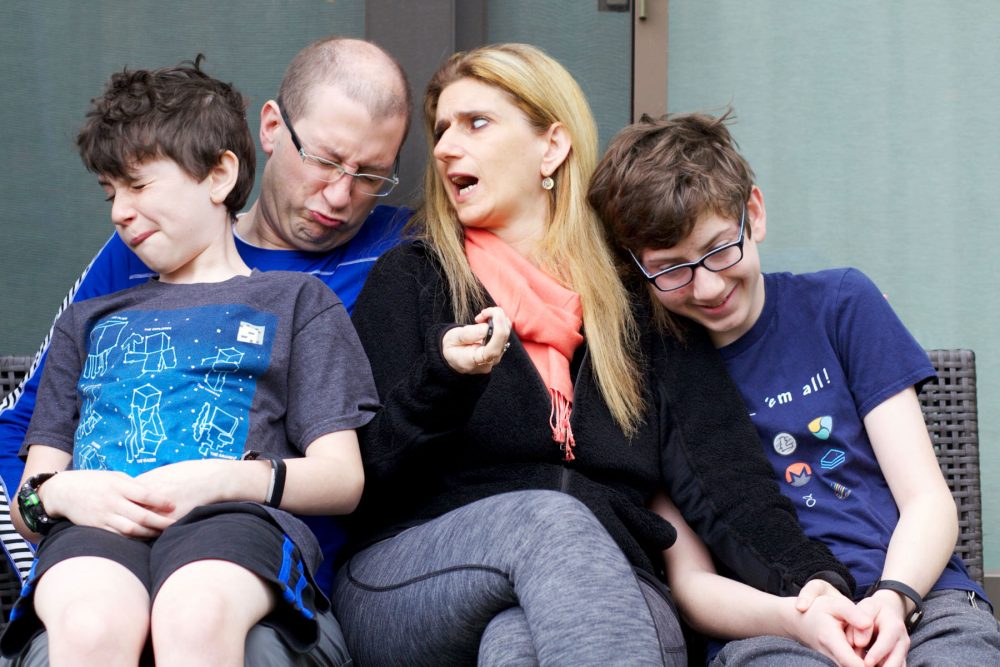 Magic I Saw this Week:  I had a few different colleagues that were very kind to me this week. I work on some of the diversity and inclusion efforts in my organization and I am always so grateful and excited to work with some of the best people. We went to parent conferences this week and I saw both my kids taking time to reflect on the first semester and how they made progress and what areas they'd like to work on and it's really magical to experience self-reflection like that. I saw some magical sunrises this week. I mean all-sky completely-orange ones. Stunning. I saw my husband being kind and loving and patient and generous.  
Magic I Made this Week:  I took meetings from home two days this week. I saved commuting and got more done in the process.  I took time to draw and time to journal. We hiked together as a family and went climbing together as a family. I went to the gym at work, too, and did yoga and pushups daily. I wrote to my mom, I used my twinkly lights and my fire on youtube to help ground myself. I read a lot. I rested. I spent time with Nathaniel helping him with his homework and with David brainstorming ideas. We went to the kids school for conferences. We took time for each other this week.  
Magic of Me that I explored Week: I read a great book this week called Your Body is not an Apology. I think I need to make a list of books like this that I have to keep reading to educate myself.
Top Goals Review:
Work: I tried to communicate release and reviews but alas we're doing one more round, did not get to prep for monthly, but did get alignment a bit better. didn't do japan. must do better here.
Personal: keep up with journaling all but friday + did art + yoga, pushups, and went to gym.
Family: didn't do physics with david, we're taking a break, did a bit of math with nathaniel, but not much. cooked for Jake a few times. did family photos and celebrations. went on an adventure at the school.
I celebrate: wonderful parent-teacher conferences
I am grateful for: getting to work from home Thursday and Friday, especially since it was raining on Friday.
This week, I exercised: I've done yoga every morning and I've also done 10 pushups a day minimum each day. I also went to body pump two times, and another yoga class at work. 
Self-care this week: Still journaling, sleeping reasonably well, hiking, and leaving work as early as possible to work from home as much as possible. Still need to work on nutrition. 
I showed up for:  Nathaniel for his writing homework this week.
I said yes to: not drinking tea after 3pm so . i can sleep better.
I said no to:  nothing specific comes to mind for this week.
Core Desired Feelings Check-in:
Embrace: i am embracing the reality of life. i feel like the more i push against things, the more i get frustrated so I am trying to learn to move with and not against.
Alive: climbing, hiking and being outdoors in general makes me feel really alive.
Lighter: not much here this week except the drawing, that helps the most at the moment and jake's hugs.
Kinder: trying really hard here and sometimes failing more than i'd like.
Surrender: i need to surrender to what is a bit more. surrender to the fact that people are who they are and i am who i am. 
What I tolerated this week: indecision. other people's. drives me a bit mad.
My mood this week was: tired and frustrated a bit.
I am proud of:  going climbing.
I forgive myself for: getting impatient and tired. and triggering with certain people, at least i am noticing it.
Here's what I learned this week: i learned that i am feeling resentful and angry and i need to make peace with this before i can move on and really thrive. i would like to figure out how to reflect on what's going on and work on how to make it better.
What I love right now:  i am loving the relatively quiet fridays, the balance of work, personal and family time.
---
Weekly Reflection is a year-long project for 2019. You can read more about my projects for 2019 here.