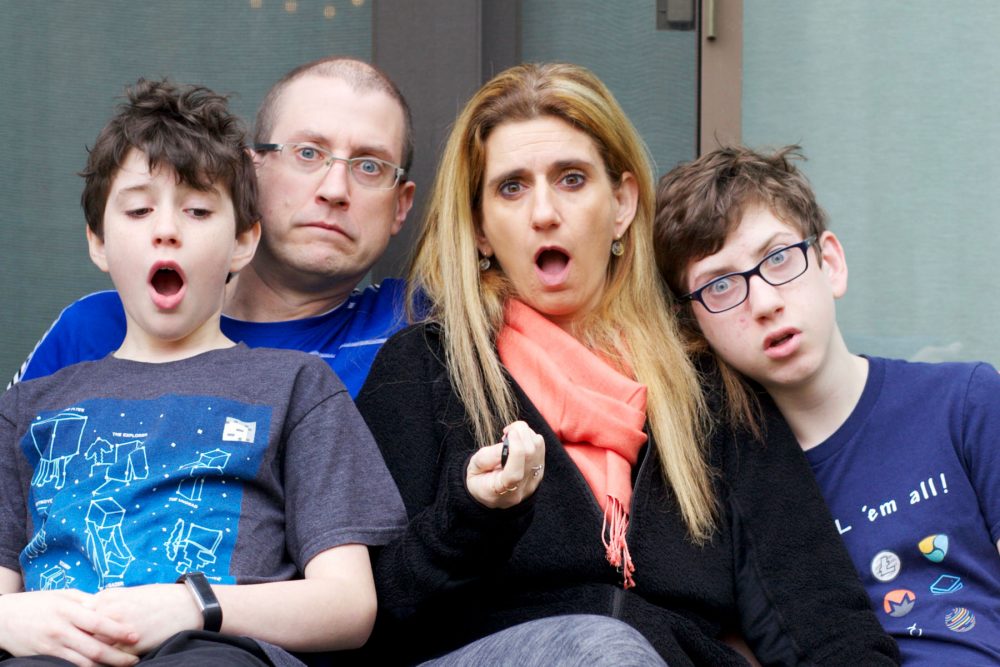 Magic I Saw this Week: This wee was magic of seeing David and his friends celebrate his birthday. The magic of his STEM fair poster coming together and working side by side with him on his code. Magic of Nathaniel and doing math together. Magic of cuddling on the couch with Jake and watching Marvelous Ms. Meisel together. Magic of working from home especially when it rains. Magic of reading and flowers and yoga, always.
Magic I Made this Week: I worked from home on Wednesday this week when it was pouring rain and it was so much more calming. I also tried to come home early every day and was able to pull it off all days except one. I spent a lot of time helping David with his STEM project. A lot of time prepping for his birthday party. I booked our vacation. I did some art and some journaling and some yoga and a lot of reading.
Magic of Me that I explored Week: I talked to my manager a bit this week so that was good. I also tried to come up with a plan to shift my perspective.
Top Goals Review:
Work: started plans for march, also did initial prep for monthly, i did my part for email 2.
Personal: i so so kept up with journaling + did some art + did daily yoga, only a few pushups, went to gym twice.
Family:  did a bunch of ML with david  and math with nathaniel. did not cook for Jake. did family photos and celebrations. david's birthday was our adventure.

I celebrate: being done with david's stem fair prep work.
I am grateful for: speaking up and for working from home on Wednesday. 
This week, I exercised: I've done yoga every morning and I also went to body pump once, and a full yoga class at work. Did not keep proper track of push ups this week :/
Self-care this week: Still journaling a bit, sleeping so-so, didn't hike this week, and leaving work as early as possible to work from home as much as possible. Still need to work on nutrition. 
I showed up for:  David. 
I said yes to: buying the OLW journal which i wanted to do for weeks now.
I said no to:  going to work in pouring rain when i didn't have to.
Core Desired Feelings Check-in:
Embrace: i am embracing how I feel. I still plan to go all out and really journal my heart out. :/
Alive: helping david while a lot of work is how i come alive.
Lighter: it feels so much lighter knowing i have vacation coming up.
Kinder:  i am trying hard to be kind. to myself, too.
Surrender: i have been reminding myself to surrender especially as i do yoga in the mornings.
What I tolerated this week: a lot of last minute work for David, a lot of rain. 
My mood this week was: a little numb i think.
I am proud of:  my husband. he injured his hand and can't climb and he's taking it all like a champ
I forgive myself for: still getting more excitable than i'd like at times.
Here's what I learned this week: i am resilient. i am also appreciated.
What I love right now:  i love watching Ms. Meisel with Jake.
---
Weekly Reflection is a year-long project for 2019. You can read more about my projects for 2019 here.