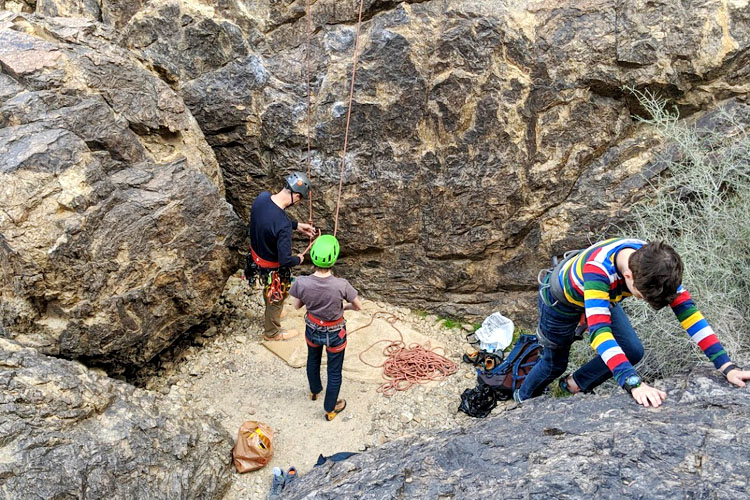 The Wildest Part of this Week was: The climbing. We went outdoors climbing at New Jack City and it was totally wild. My second time outdoor climbing ever. My first time lead-belaying Jake. It was fun fun fun.
Top Goals Review:  none 🙂
I celebrate: A really lovely time away from home.
I am grateful for: Recovering and managing to have a lovely time after the first terrible night.
This week, I exercised: We went on two hikes and an outdoor climbing session.
This week, I answered the Call of the Wild: so much outdoors time this week! Joshua Tree National Park and New Jack City and Palm Springs!
I embraced Silence of the Wilderness: A small amount of journaling this week.
This week's Wildcard was: Sunday night's fight. But we recovered.
I said yes to: going climbing, going in the pool, driving crazy long.
I said no to: working.
Core Desired Feelings (leap, soft, release, join, delight) Check-in: I did it all this week. I am proud of myself.
My mood this week was: tired and grateful.
I am proud of: my family, we all showed up.
I release: whatever else i am carrying this week, i just want to let it all go
Here's what I learned this week: wild is my happy place.
What I love right now: so grateful to have gotten to take vacation.
---
Weekly Review 2020 is a year-long project for 2020. You can read more about my projects for 2020 here.