This week's craft was inspired by this (click image for source):
We only did one but it was really really fun.
I printed the horses.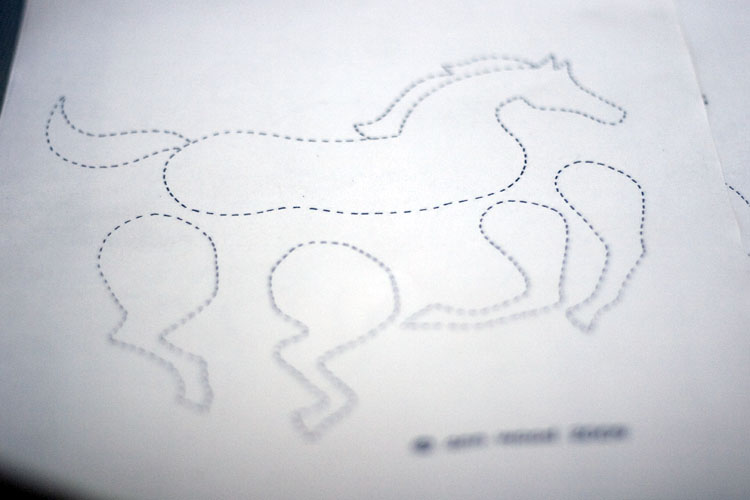 I traced onto a shoebox.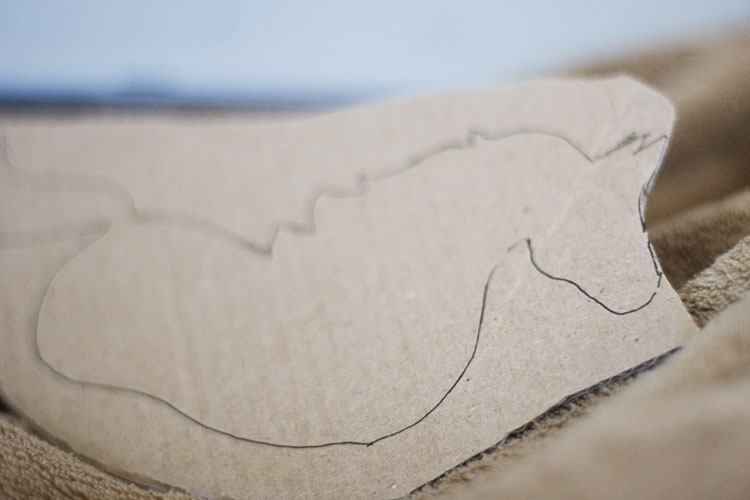 Cut it out.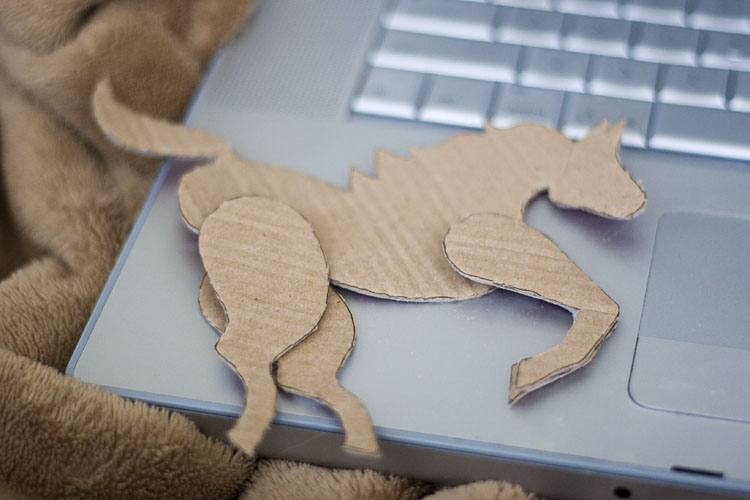 David painted it teal (his favorite color is green right now.)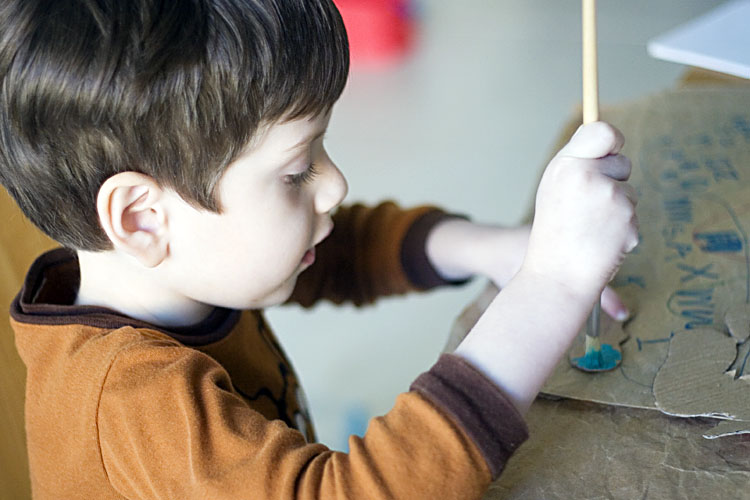 We waited for it to dry and picked our buttons.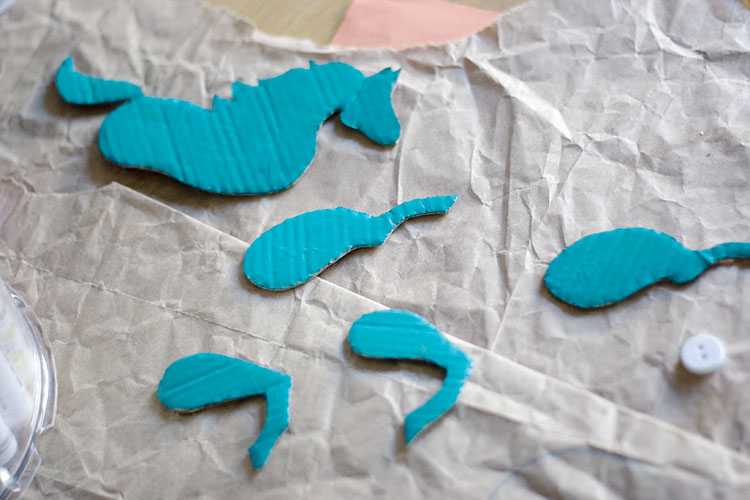 Some wire and a white button and the back feet were on.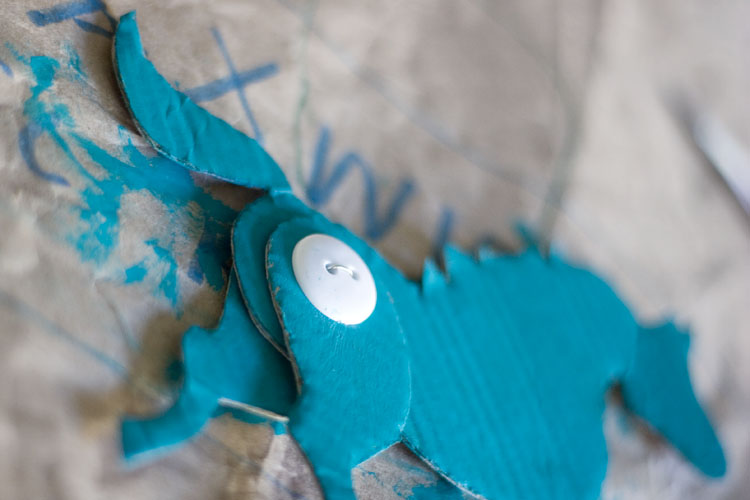 Here's our horse constructed.
We then used some fibers I had to glue on to his tail.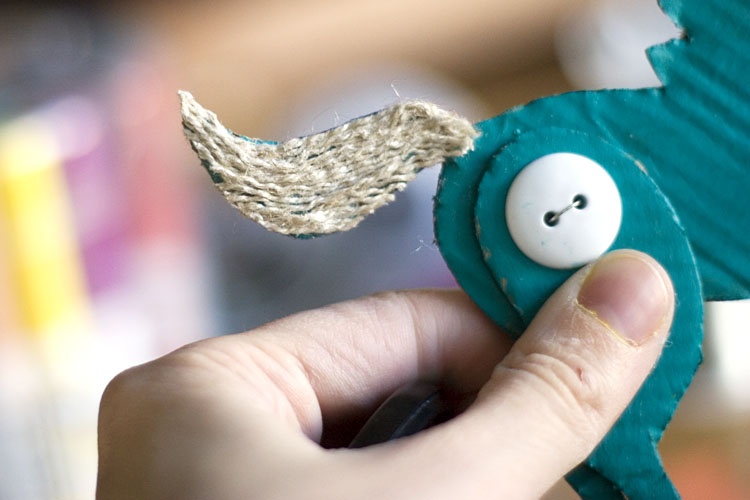 And his back.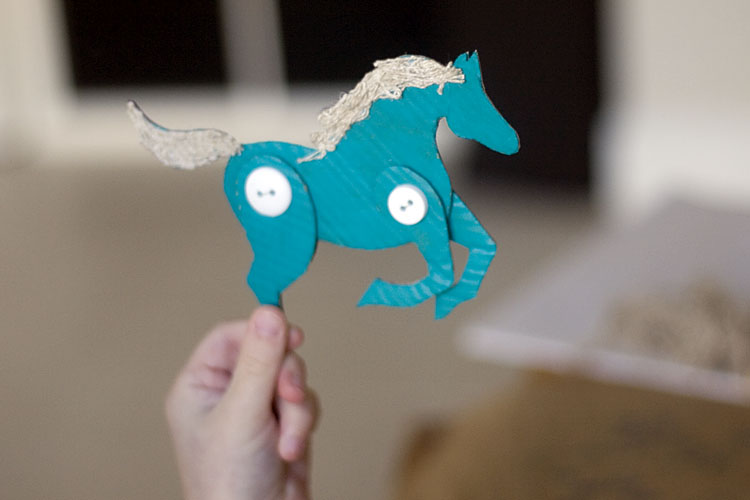 And here's David playing with it.
It was actually relatively easy and super-fun. David loves it!