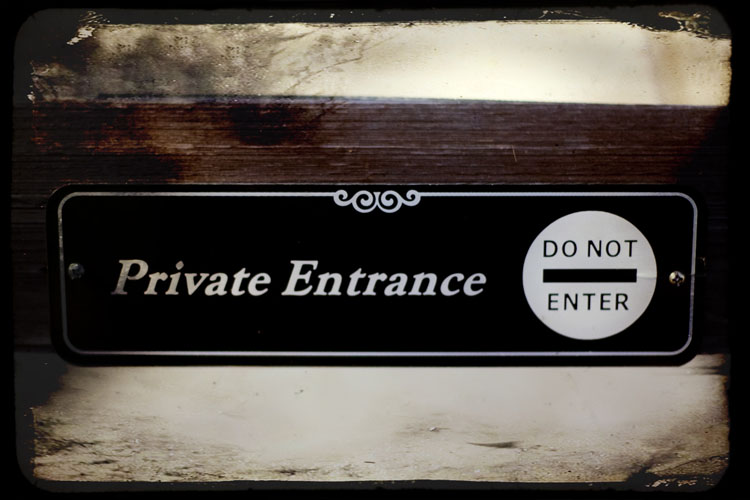 Today was David's last day at pre-school. He's now officially on summer break. And then in September, he starts kindergarten. How quickly time passess…
I grabbed a bunch of photos with his teacher (one of them, his favorite) but I didn't want to show a face-shot in case he doesn't want his photo all over the net.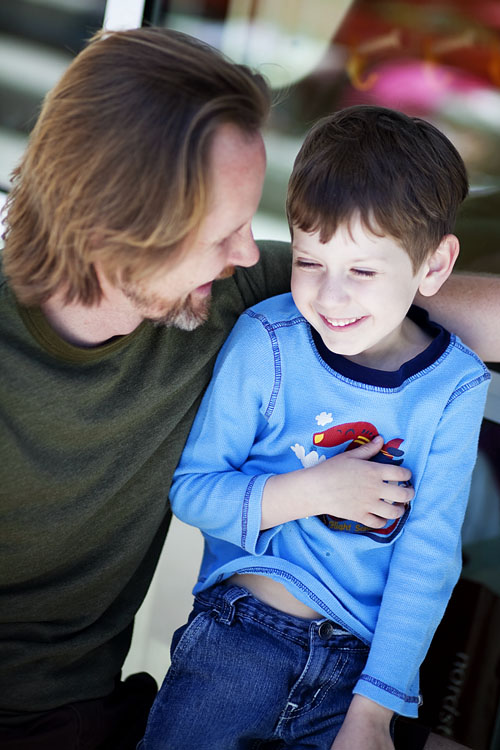 And here's a shot with several of his closest friends. I blurred all the faces but, honestly, i think the photo still shows how funny and sweet they were all being.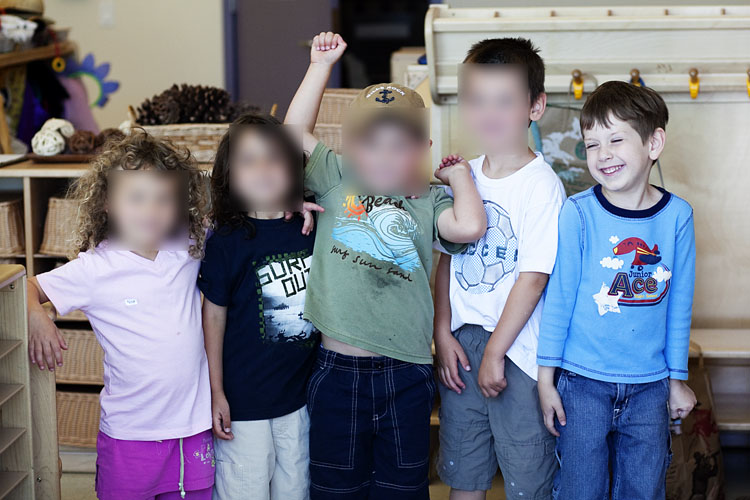 Then I snapped one more of David on his way out. We've been going to this preschool since he was 2.5, we've got quite a few memories here.
Nathaniel's still sick and he's very very cranky. He didn't take a morning nap and spent 35 minute crying after he woke up from his afternoon nap. Just lay on the floor here and cried. Neither of us could stop him. But earlier in the day, when we came back from school, he walked around for a while and just randomly gave David a hug. I couldn't believe my eyes and grabbed the camera. David was totally shocked too..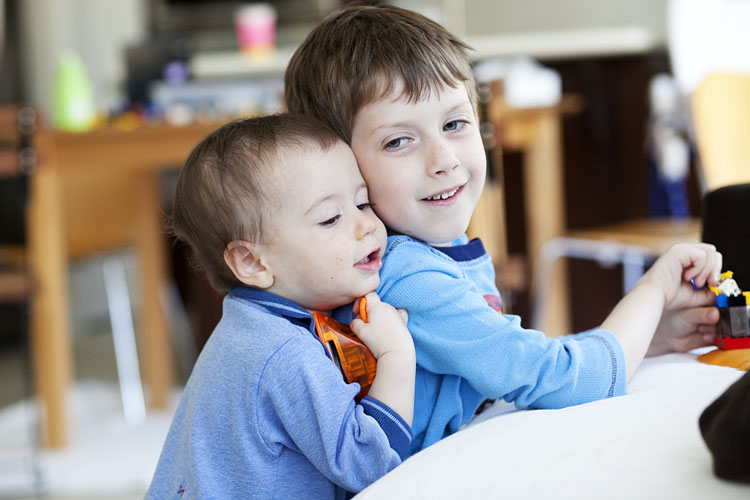 He kept walking around and then coming back to give him a hug.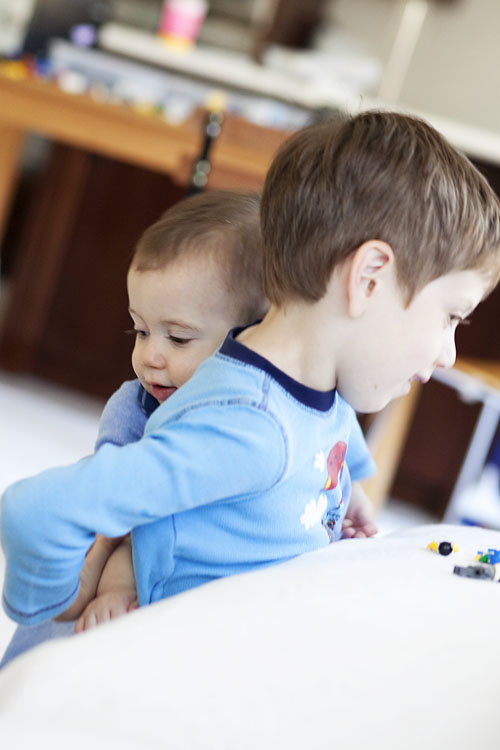 Again and again.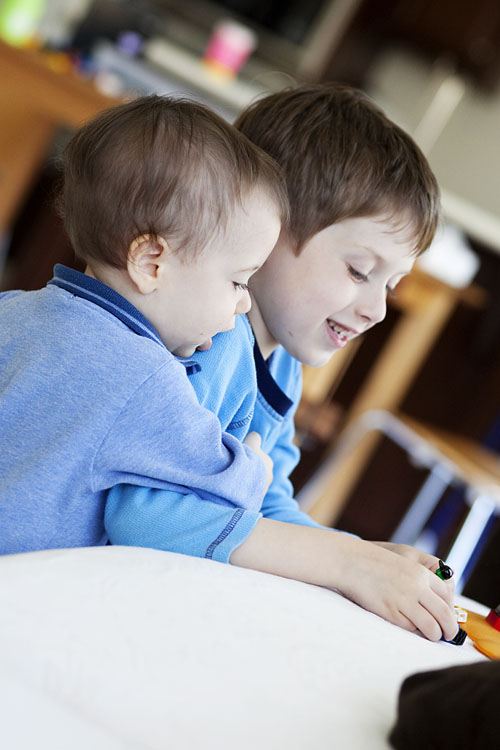 It made me cry to see how much he loves his brother and that he learned to hug!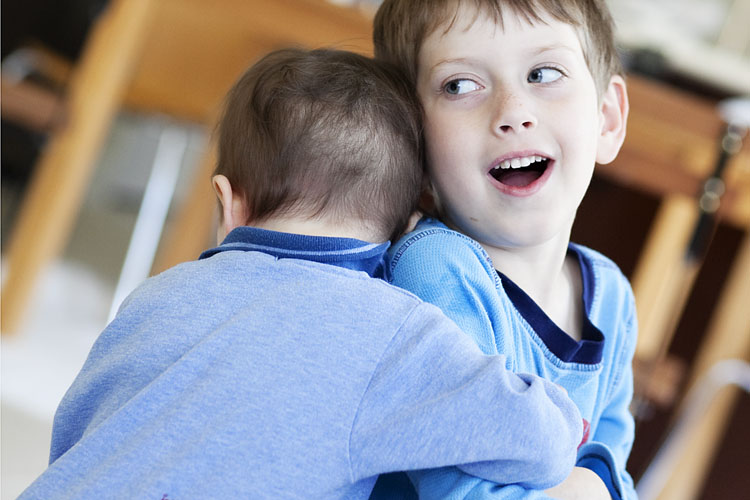 And of course David hugged him back, too.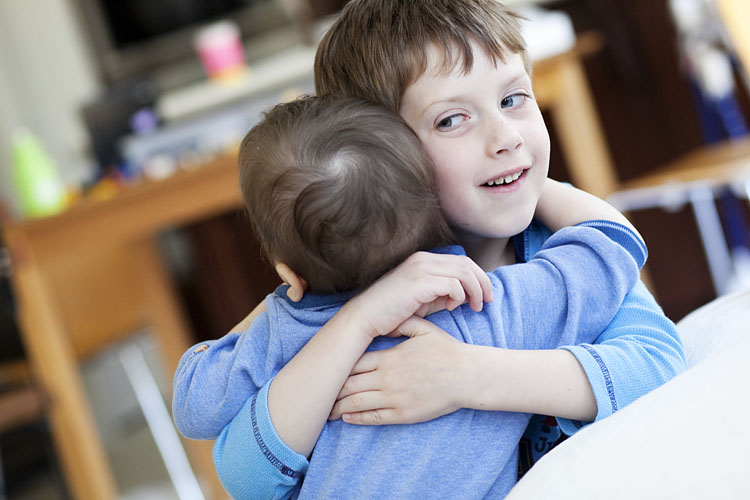 I know they are bad shots but it was hard to catch it especially since I was busy being so emotional.
It was a good day in that I decided to take the day off and I finished my work for BPS and AMM and now it's just doing catalysts and sewing and painting etc for the rest of the month. It was relaxing not to have to juggle work and the kids. But it was a rough day cause nathaniel was so sad and so frustrated that it broke my heart.
Note to Self:
I realized today that I've done 41 layouts since the beginning of May. And 84 layouts since the beginning of this year, plus the week in the life mini and the week in the life digital project. Plus my project for the upcoming BPS class. That's a lot of scrapping in half a year. I still don't really feel burned out. But I do want to do some of the other projects I've been wanting to do. So besides working on the catalysts, I'm hoping to take a little break. Do some sewing, knitting, crocheting, drawing, and painting. I am so thankful that I have so many creative outlets I'm interested in so that when I take a break from something, I can still be doing something else creative. Yey.
Three Things I'm Grateful For:
1. I am grateful for a day off work. It's nice to be able to focus on just personal projects and my boys.
2. I am grateful for David's preschool. It was a great place for David to go for three years. He made good friends and had great teachers. He loves school and they are to thank for that.
3. I am grateful to have done some sewing today for a fun little project for David. I suck at sewing but it makes me happy.
Two Things David's Grateful For:
1. mommy and daddy.
2. playing with moon sand.