This is one of those projects I tackled back in June but I know my sister reads my blog so I didn't want her to see this before I gave it to her.
31. Make art for Yona
I wanted to do something about love. But I was stuck until I saw these stitched pieces by Donna which inspired me.
I wanted mine to be much more subtle, so I made the pieces from similar shades of linen: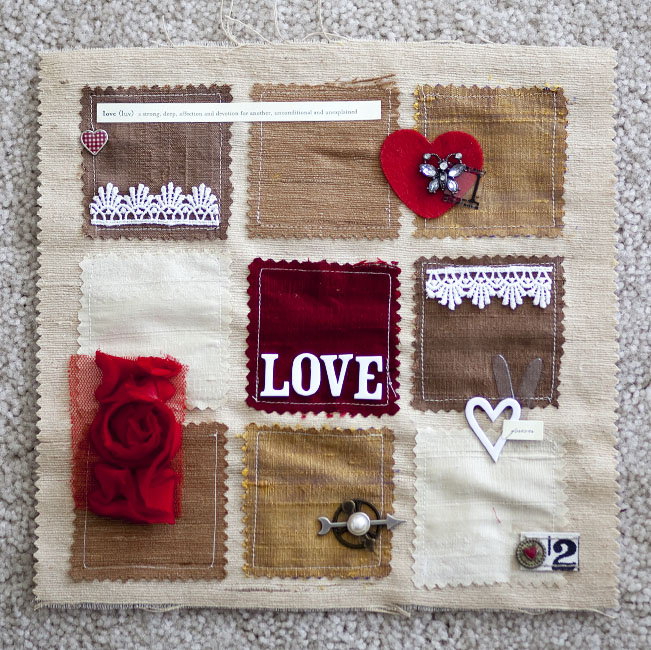 a few details: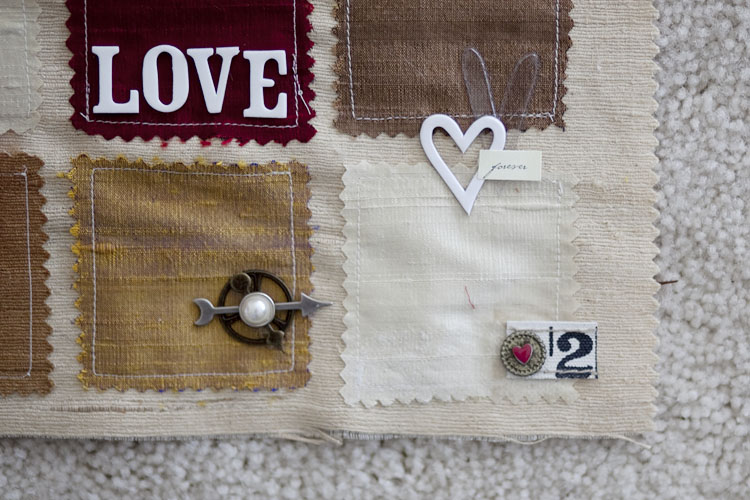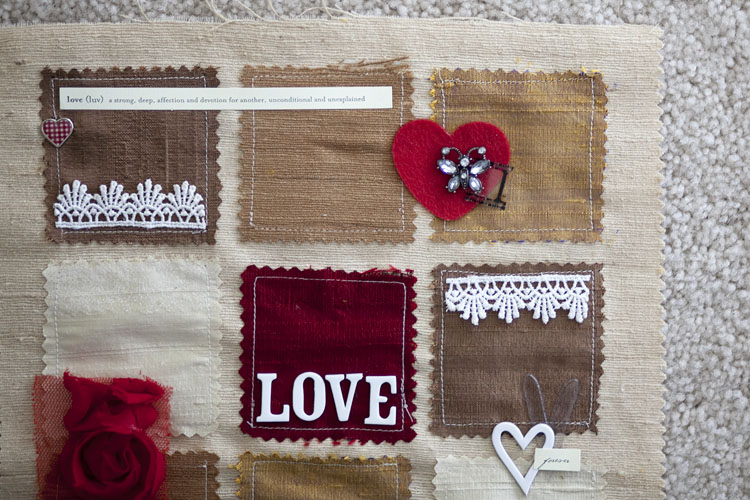 and here it is in the frame: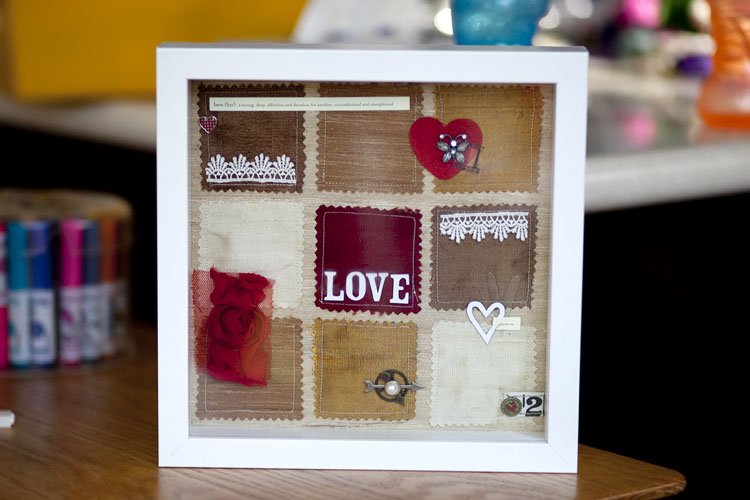 i hope she likes it.