Since I bought a new camera, I had to do this one again:
13. Create my own camera strap
This time I just did my own little solution. I didn't do the triangular edges and since the fabric I used is thin, I put a layer of batting underneath it. It's nice and cushy now.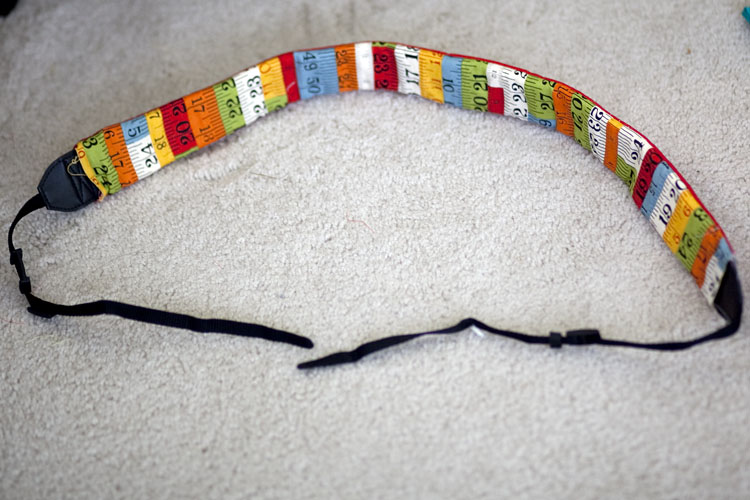 I love the colors and this fabric makes me happy.