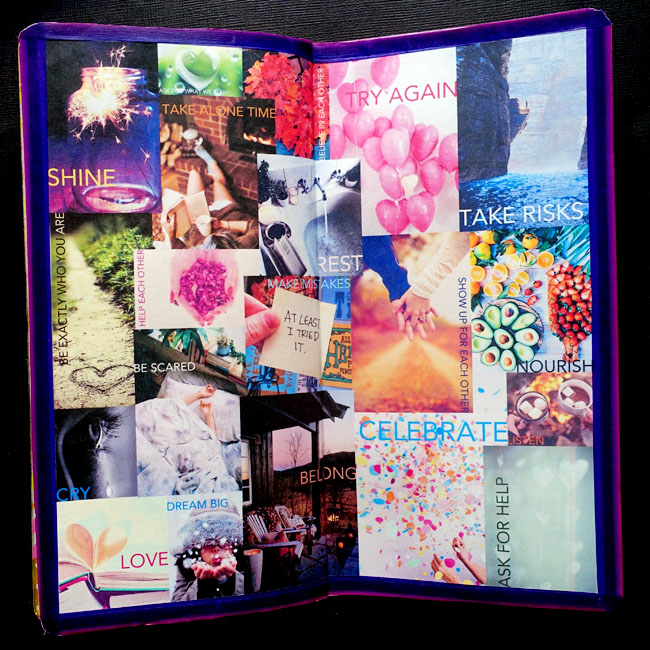 You can read the story of this project here.
This board is an assignment from Brene's Brave Parenting class. I'd link you to the site but it's shutting down so I am not sure if it's a good idea. If you want to know what it is anyway, let me know and I'll add the link.
This homework was about "In our house, you always have permission to:"
make mistakes
be exactly who you are
be scared
ask for help
cry
belong
ask for what you want/need
help each other
show up for each other
take alone time
rest
take risks
nourish
celebrate
shine
love
listen + talk
---
Art Boards is a Monthly Project for November 2017. You can read more about my projects for 2017 here. You can read about the start of this project here.