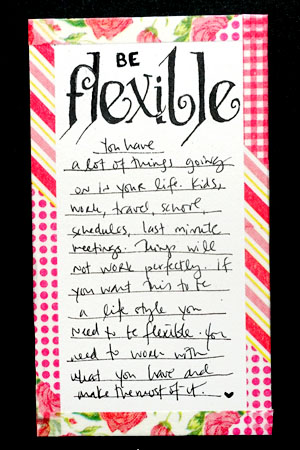 This card says: Be flexible. You have a lot of things going on in your life. Kids, work, travel, school, schedules, last minute meetings. Things will not work perfectly. If you want this to be a life style, you need to be flexible. You need to work with what you have and make the most of it.
When i am rigid i always lose out. Flexibility is the only way forward here.
---
Twenty Mantras is a Monthly Project for October 2017. You can read more about my projects for 2017 here. You can read about the start of this project here.