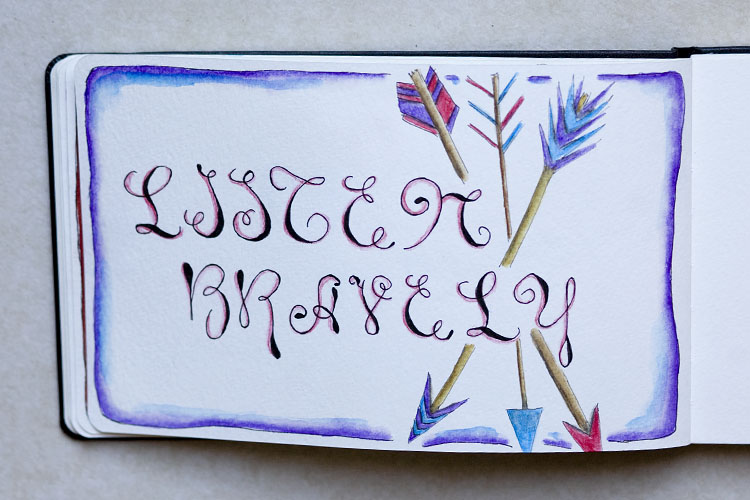 Here we are. Another month, another intent to Listen. I decided that March was the month to start being brave. Paying attention to the quiet voices. Trying new things. Taking leaps big and small. Listening without fear or worry.
I think that sometimes when you're living life, it gets easy to just do the next thing. Sometimes I don't even think too hard about what I want and/or whether it's the Right thing. I'm not saying I make bad choices, but more that I am not engaged when I take action. I do the next thing there is to do. I do what must be done (what I think must be done.)
For me, being brave, is about listening to the voices that are not the loudest. Listening to other ways of doing something. Listening to the quieter voices. Listening to what my soul whispers. Listening to what my body craves. The voices I don't make time for. The voices I am purposefully avoiding.
Being brave is hard. Being brave requires intent. My plan is to dedicate march to practicing courage with my listening.
Here's the lettering I used and for my sketches I decided on some arrows. Now sure why. Maybe I was thinking about the Hunger Games when I drew this…
---
Listen with Intent is a project for 2014. You can read more about it here.