I did this one during my June Projects:
32. Sew something for myself
I thought a lot about what I wanted to make for this project. I would love to have made something to wear but my sewing talent really doesn't extend that far. Then I wanted to make a tablecloth but I promised myself I wasn't going to buy more fabric and I just don't have enough large pieces to make a tablecloth, and it's a huge project. If there's one thing I've learned, it's that I have no patience so I needed a quick-ish project.
I found this bag and really wanted to do it but it looked complicated and I wasn't sure I had enough of the fabric I wanted to use. I definitely didn't have enough interlining and interfacing.
But now I was very interested in making a bag. I have this large camera bag but it's huge. And I have this tiny bag that I carry my cash and cards in but it doesn't hold my book reader. So I needed something in between that just held my small purse and my book and my keys. So I searched and searched and when I stumbled upon this tutorial I was in heaven!
Being impatient as I am, I did the whole thing in just a few hours and made SEVERAL mistakes. But I still love the way it turned out.
In case you do plan to make this bag, i will note that the measurements aren't fully accurate! the distance on top on either side of the handle should be equal and I should have figured that out but I didn't until I'd already cut everything. So I had to cut off the handles and sew them back on in the middle. And let me tell you they do not meet on top properly. One is considerably wider than the other. I could have fixed that but it's a reminder that it's ok for things not to be perfect.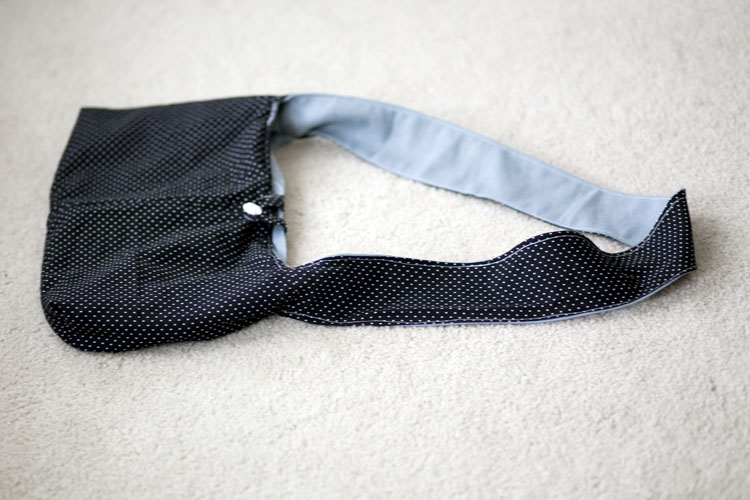 There's a pocket inside which is also totally crooked.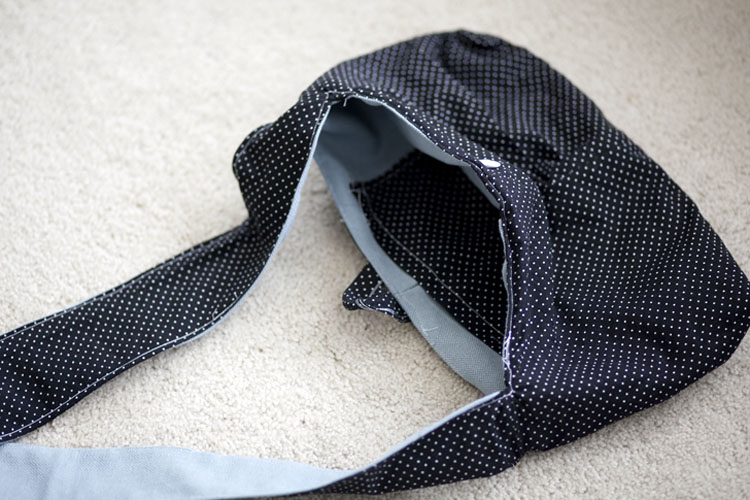 I love this black polka dot fabric and was saving it for a project. Now I get to use it and see it everyday.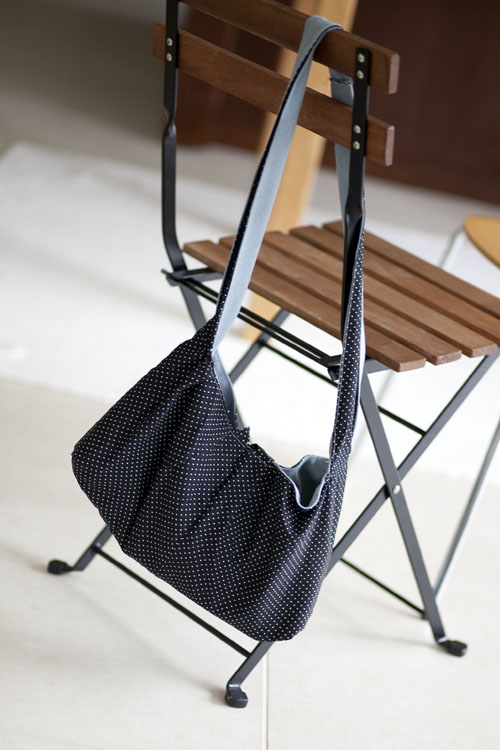 Nathaniel likes my bag, too.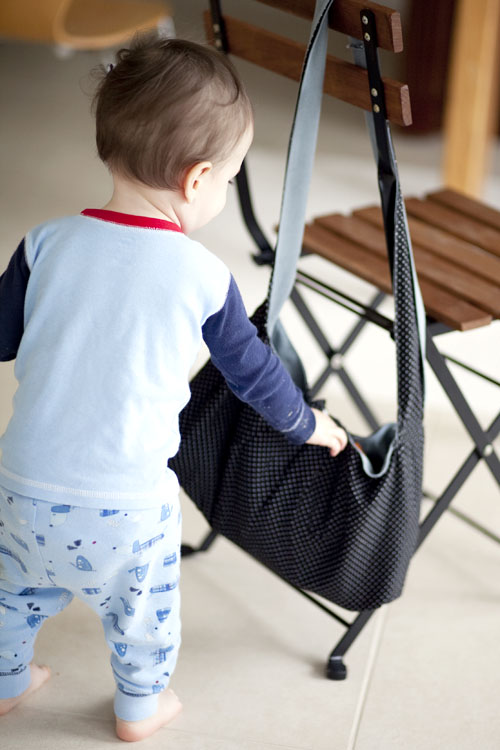 And it fits all my stuff perfectly. It even fits the huge camera if I want to carry it with me.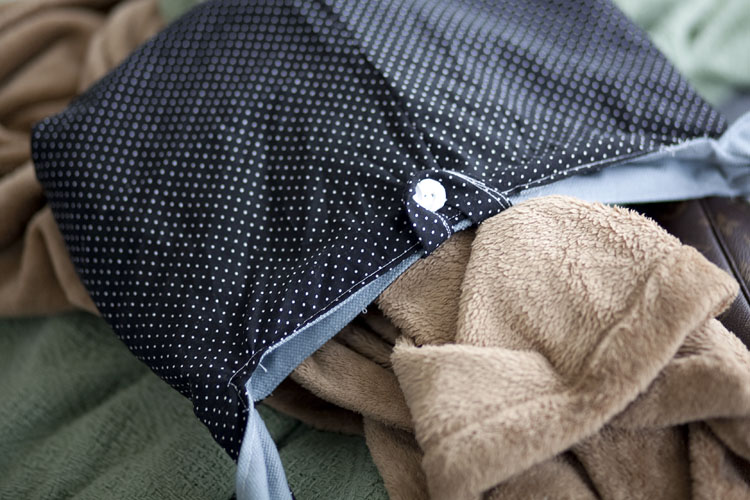 One day I might aim to do something more sophisticated or even make this one over so it's not so imperfect, but for now I am loving it.