Since yesterday was Easter, we decided it would be fun to paint some eggs. I didn't have white eggs or dye. I hadn't really prepared well for this. So I improvised.
I took some of the eggs that were about the go bad, emptied them out and David picked some paint colors he liked.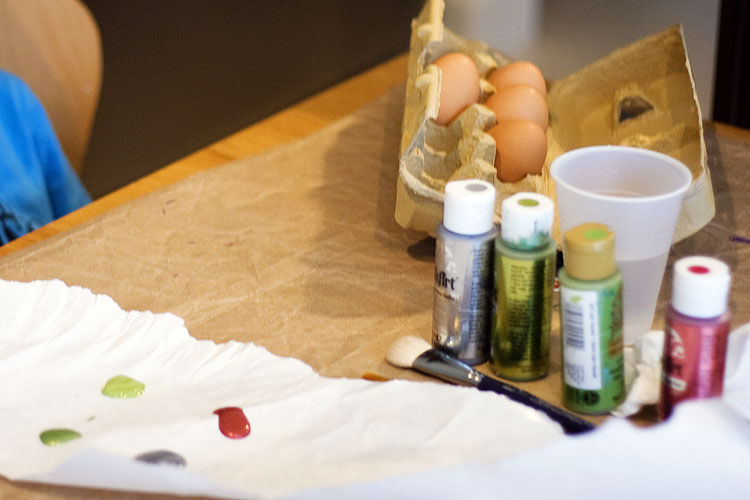 We took turns painting a base coat.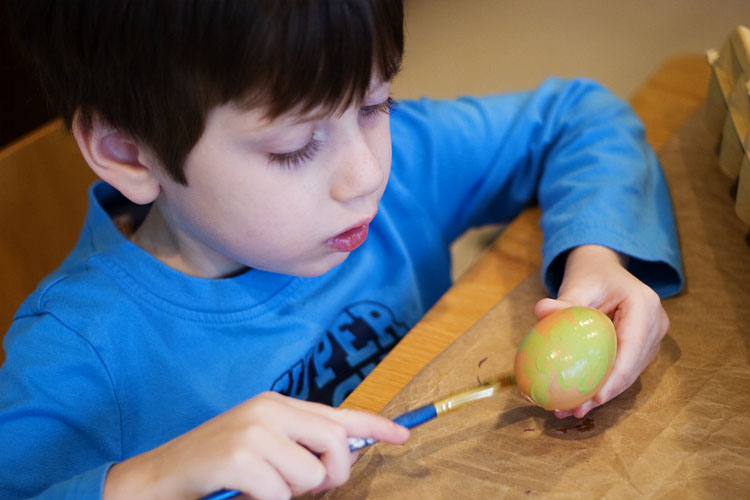 Several of the colors he picked were shiny and translucent so they didn't paint all that well but he didn't care. We then made circles with the top of his markers and dots with the back of the paint brush.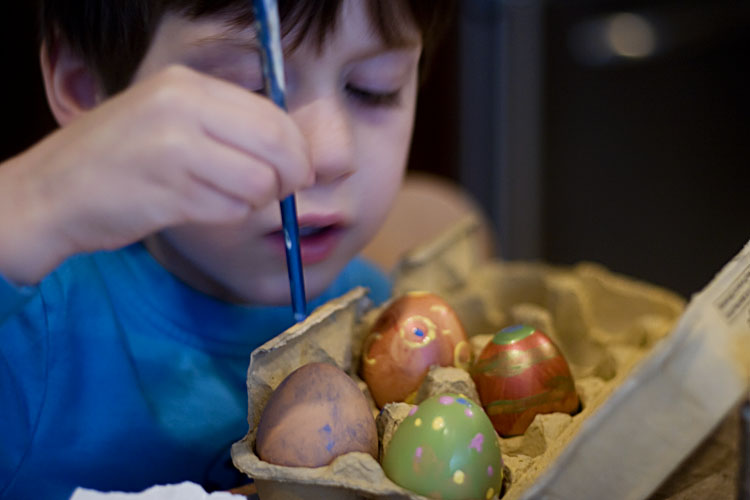 So we ended up with these two.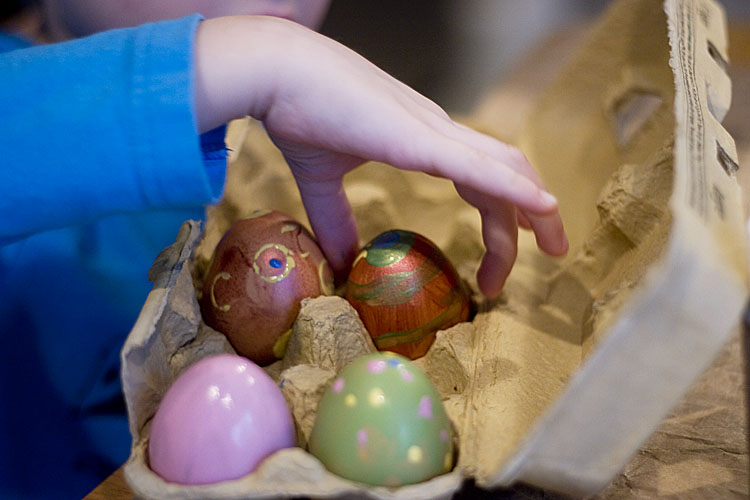 And these two.
All in all, it was quick and fun and we both enjoyed ourselves quite a lot. Next year, I will be more prepared.