Here is the last spread from our book: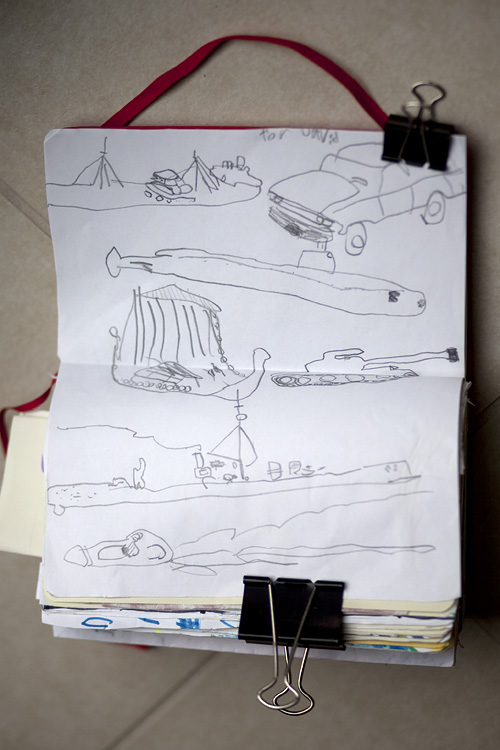 One final page from David's book. It's all tracing but I think he did such a great job.
With its ups and downs, I loved this project to bits. I think having a book full of things that make you smile would be great for all of us.
---
David's Book of Good Memories is a bi-weekly project for 2012 with my seven-year-old son David. You can read more about it here.