Now that CHA is passed, I wanted to share some of my The Girls' Paperie work I made for the show.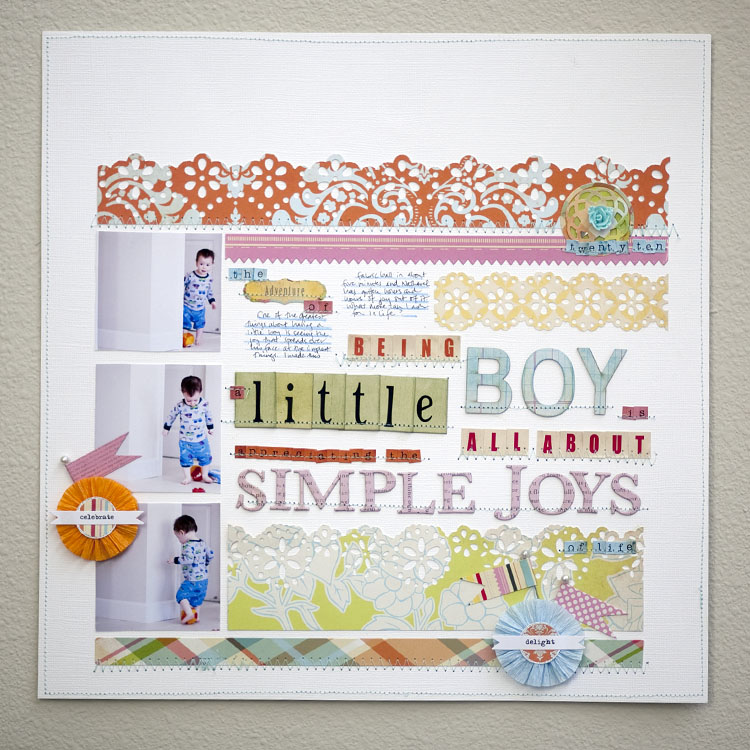 Journaling Reads:
One of the greatest things about having a little boy is seeing the joy that spreads over his face at the simplest things. I made this fabric ball in about five minutes and Nathaniel has gotten hours and hours of joy out of it. What more can I ask for in life?
All products are from The Girls' Paperie Jubilee or Mix and Match lines.
Details: