Day six was my first day back and it was a full one. It started with Breakfast with Santa so I knew that was going to be my first story from the day.
the before photo: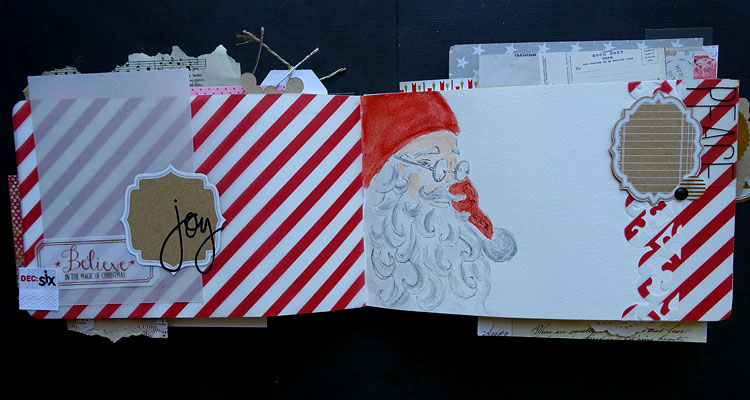 this page has an added page in the middle so there are two spreads to see the full thing. one: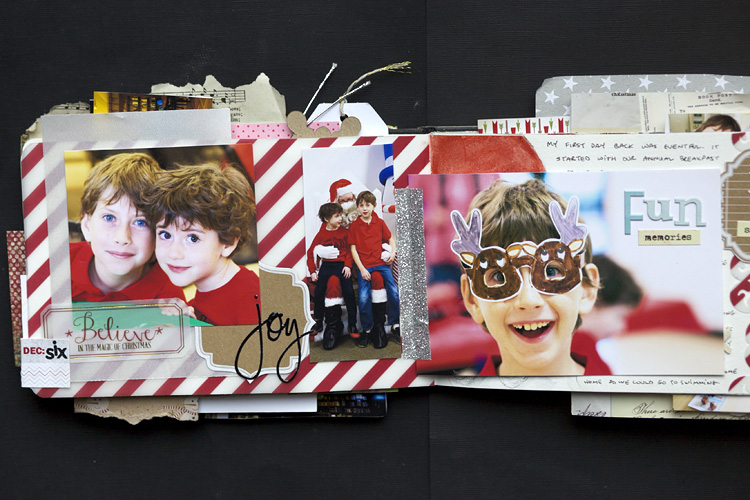 and two: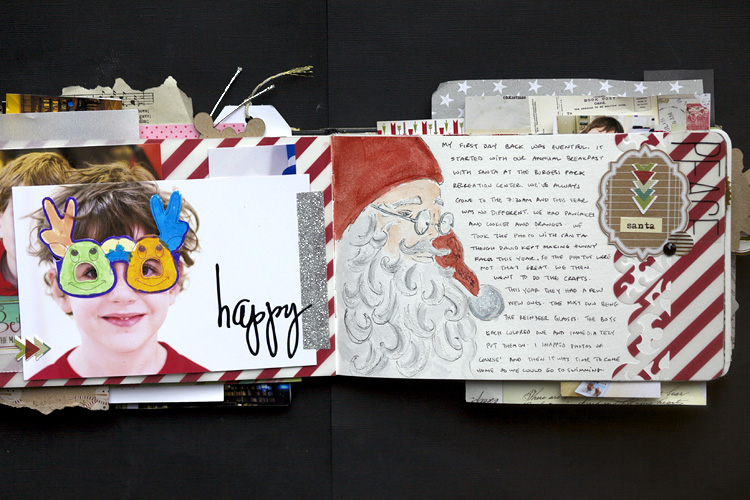 left side closeup: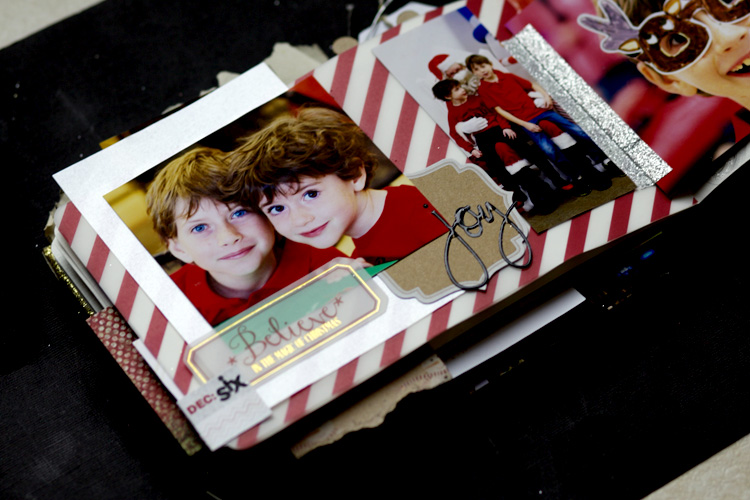 the flipping page in the middle is two boys, one on each side wearing their creation. David: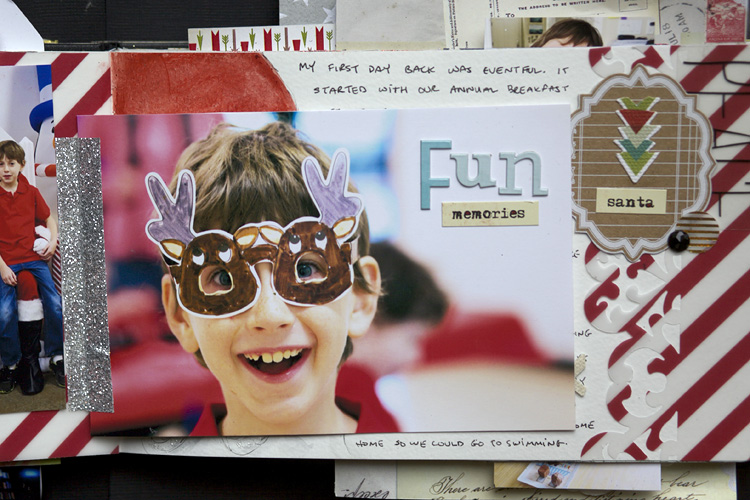 nathaniel: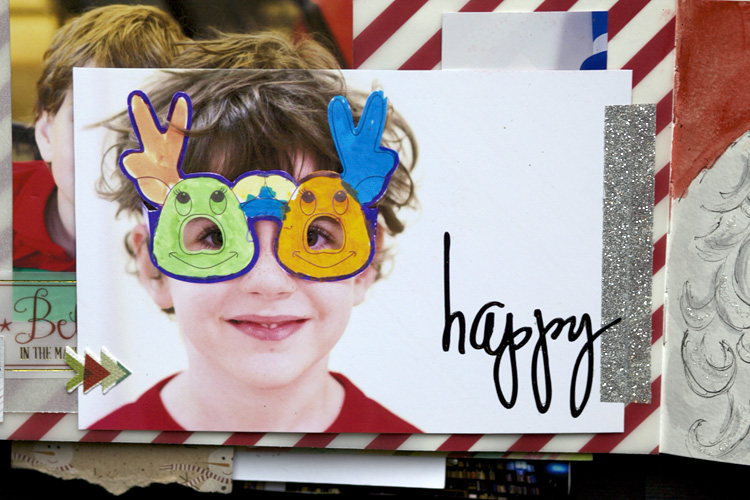 and then the left side: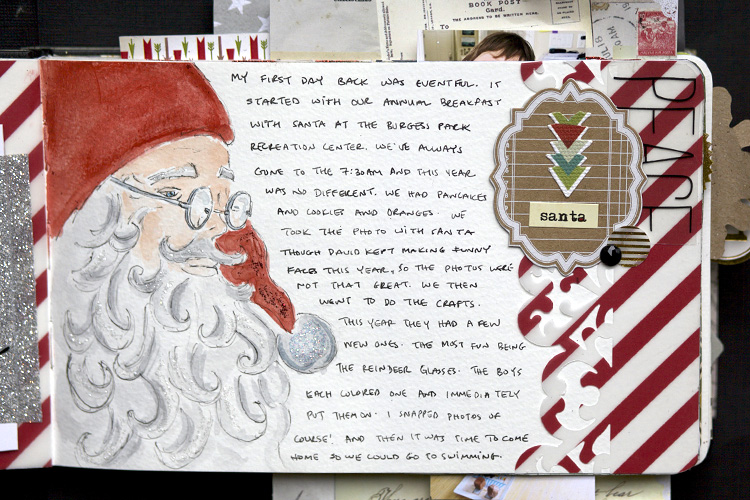 this one shimmers, too: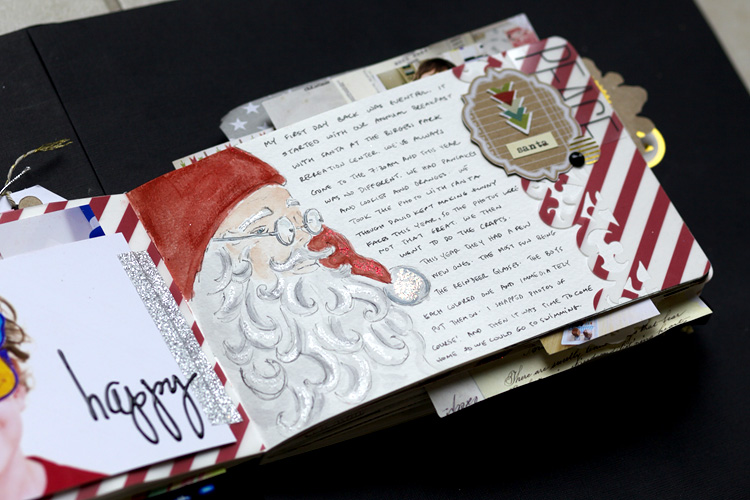 a full, full day.