Day Nineteen is about the last two days of school. Two holiday parties, two holiday concerts. One very tired mommy.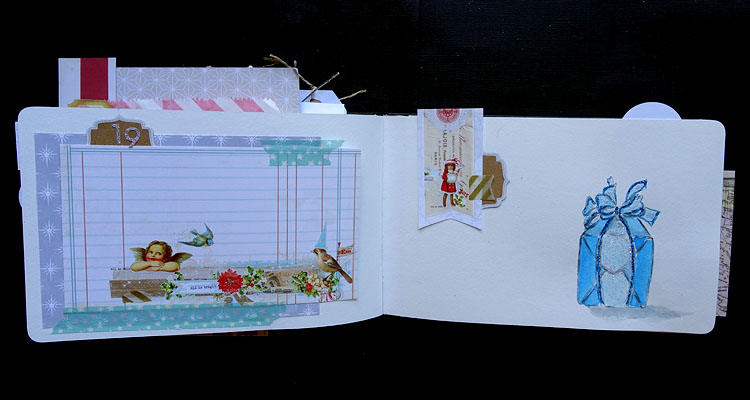 and here's the page after all the photos and words: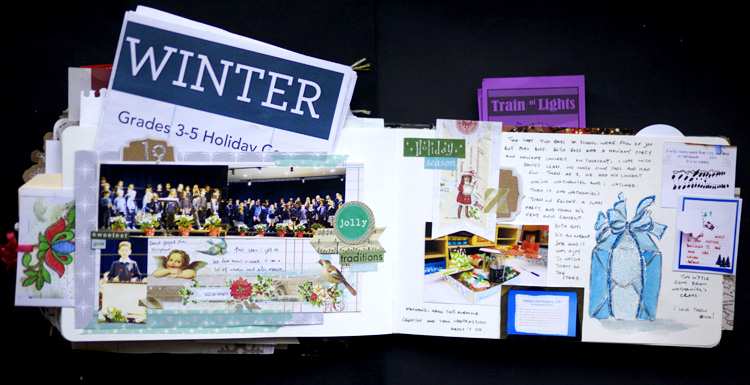 this is the left side: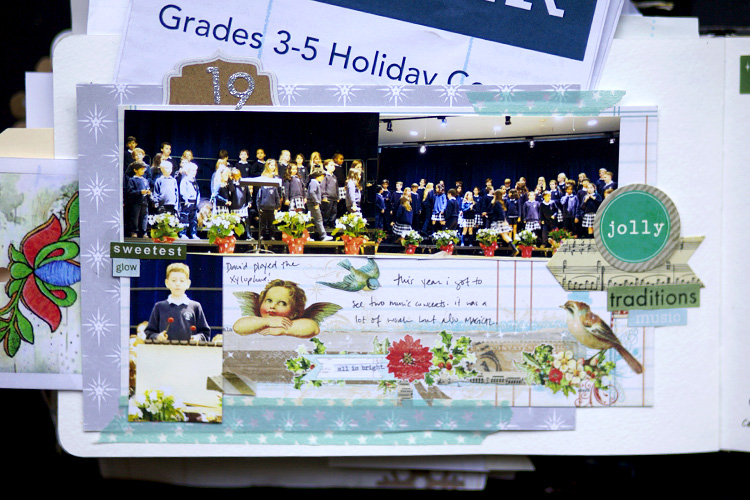 there's a bookmark Nathaniel's teachers gave us on the left pocket (and the musical program is on the top pocket):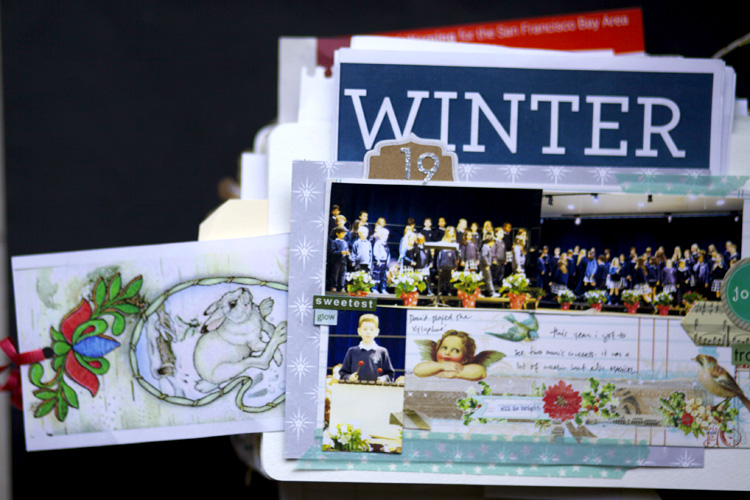 and the back: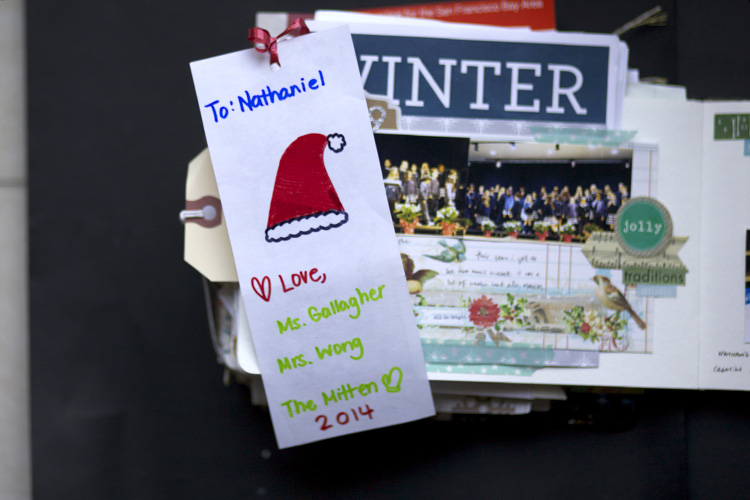 and the right side:
and a tilted look to see all the shimmer: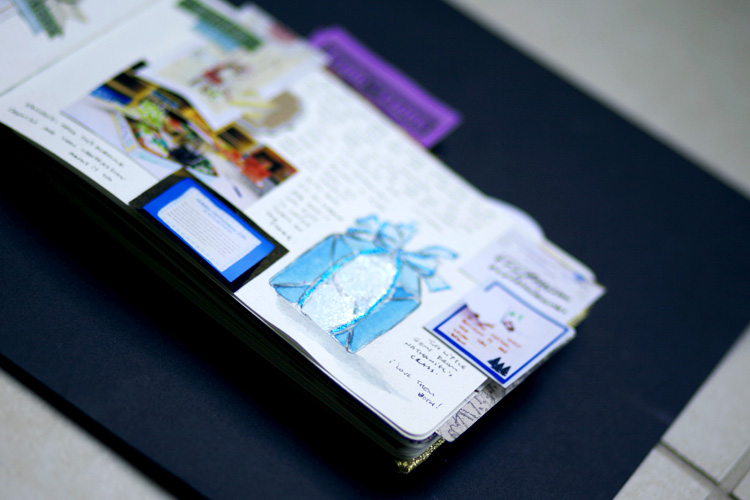 yey. onward.