Day Twenty-three is all about cookie decorating. We made sugar cookies from scratch and then had a ton of fun decorating them all. I loved the layout of this page so much that it pained me to add photos and ruin the balanced look. So I decided to do the best of both worlds. I created two flaps with photos but you can raise them both and still see the original layout.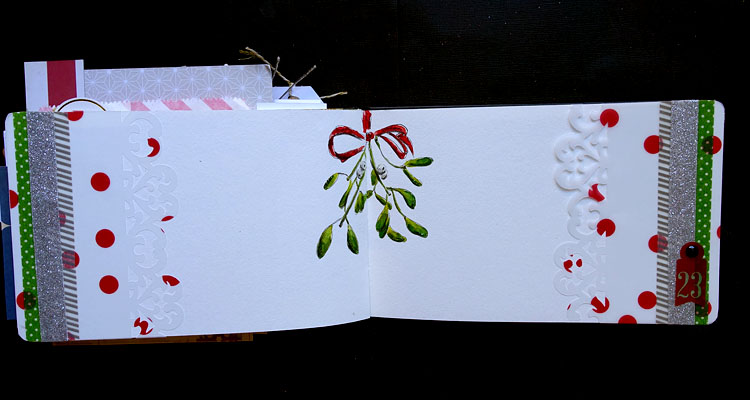 and here's the page after all the photos and words: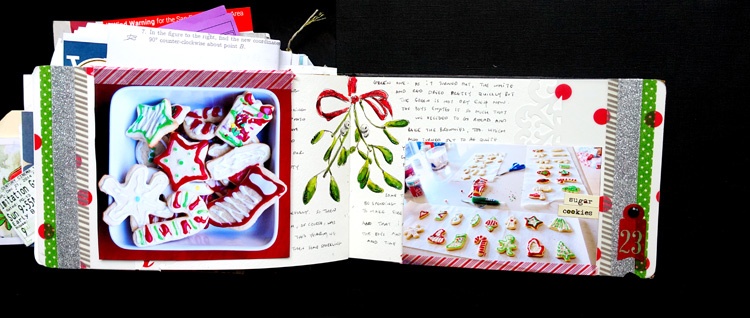 here's the full layout with the flaps open: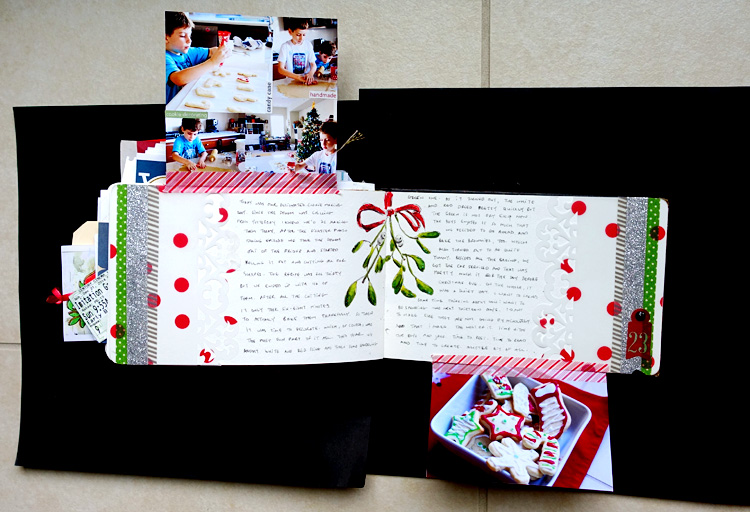 this is the left side: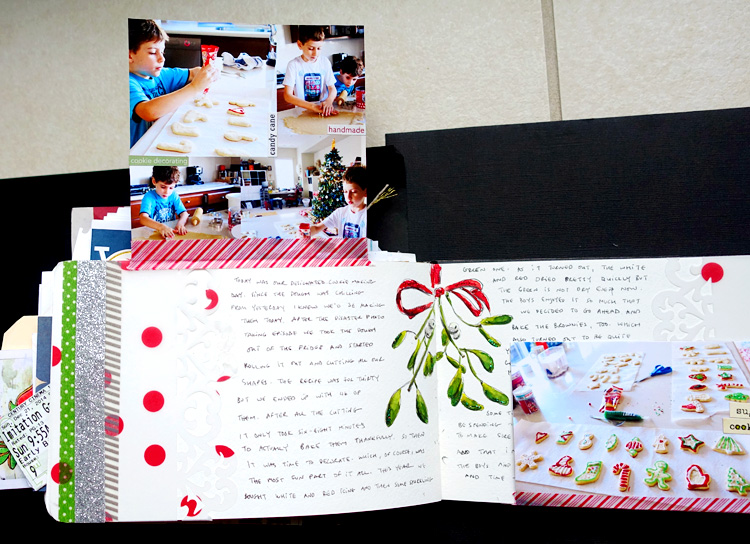 and the right side: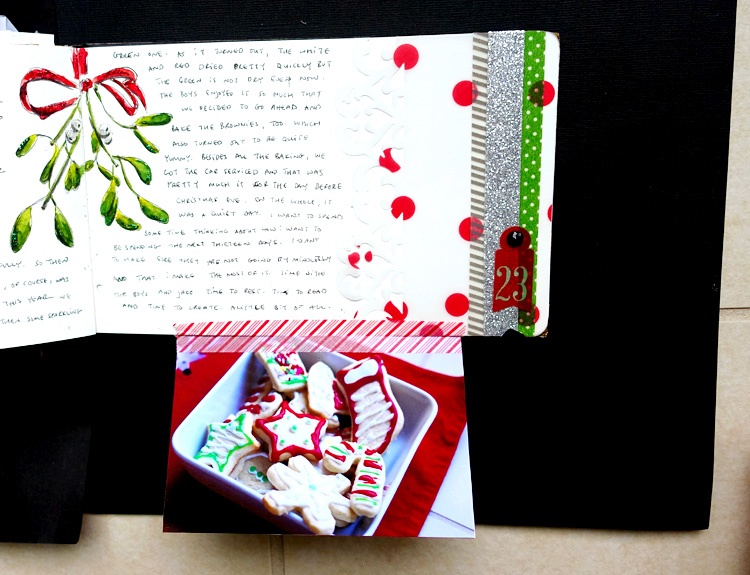 and a tilted look to see all the shimmer: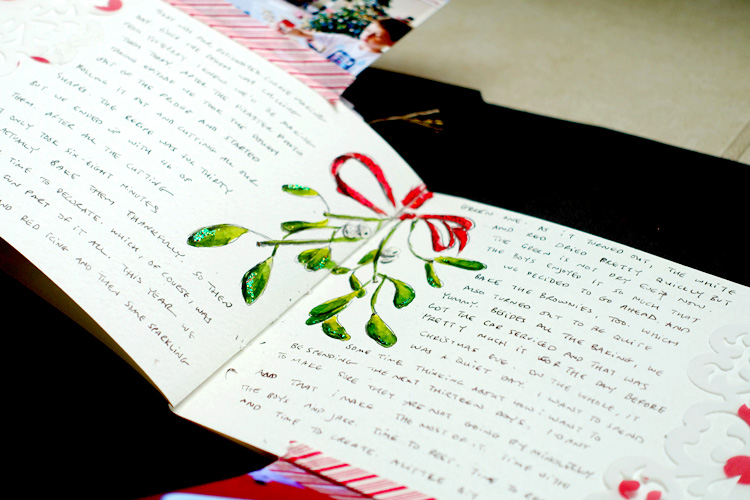 yey. merry christmas eve.